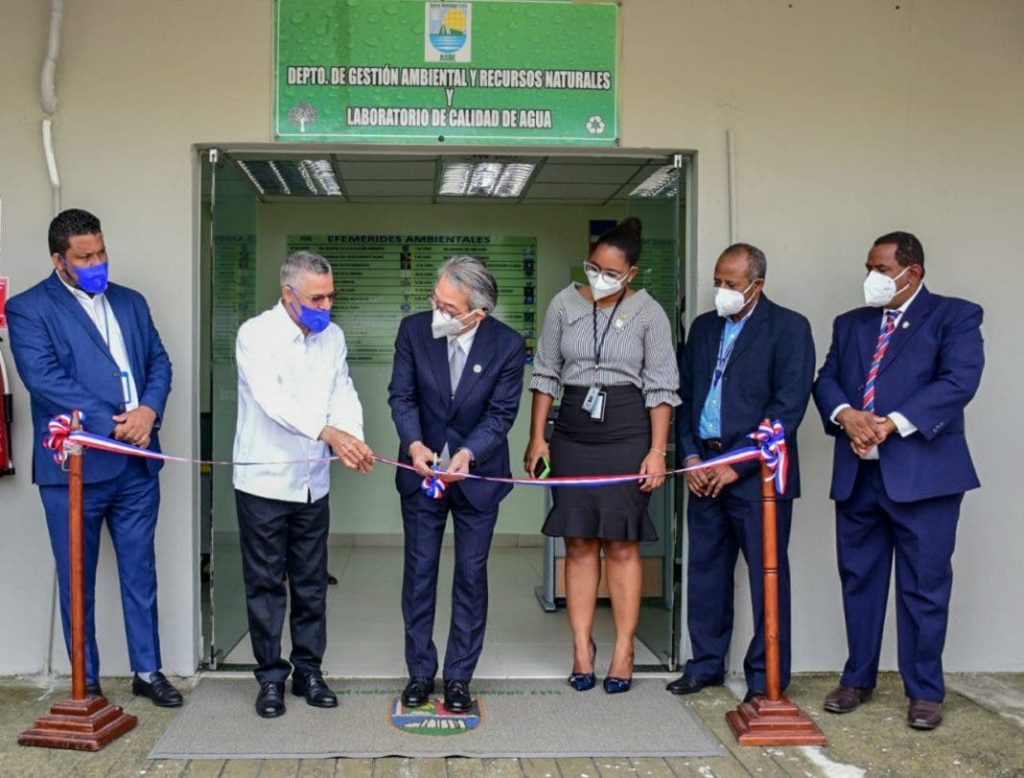 The Mayor of Santo Domingo East Manuel Jimenez inaugurated a water quality laboratory funded by the government of Japan. Japan ambassador Hiroyuki Makiuchi was present for the inauguration.
Mayor Manuel Jiménez pointed out that the laboratory will be servicing all companies located in the municipality. The findings will be shared with the authorities at the Santo Domingo Aqueducts and Sewers Corporation (CAASD) and the Ministry of Public Health.
The laboratory can carry out 18 types of analysis. These are bacteriological analysis, mesophilic aerobes, total alkalinity, residual chlorine, ammonia, color, conductivity, chloride, biochemical oxygen demand, carbonate hardness, total phosphate, sedimentable solids, salinity, turbidity, temperature and lead.
Ambassador Makiuchi was recognized as a "distinguished visitor" in Santo Domingo East before he cut the ribbon to inaugurate the lab.
"We will work together to improve the quality of life of citizens; Japan will always be with you," the Japanese ambassador told the Mayor of Santo Domingo East.
Read more in Spanish:
Hoy

Japanese Embassy

19 November 2020