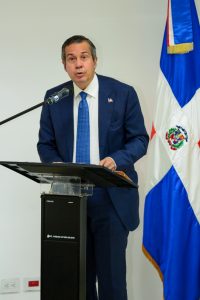 To conserve water and mitigate the effects of climate change, the Ministry of the Environment issued Resolution 0004-2021 that regulates cattle-ranching.
Environment Minister Orlando Jorge Mera instructed the Vice Ministries of Protected Areas and Biodiversity, Soil and Water, and Forestry Resources to implement and apply the resolution that seeks to reduce the negative impact of cattle-ranking on the availability of water for the population.
The Ministry of Environment also recently highlighted the importance of caring for wetlands around the country.
Read more in Spanish:
Ministry of Environment

Ministry of Environment

3 February 2021