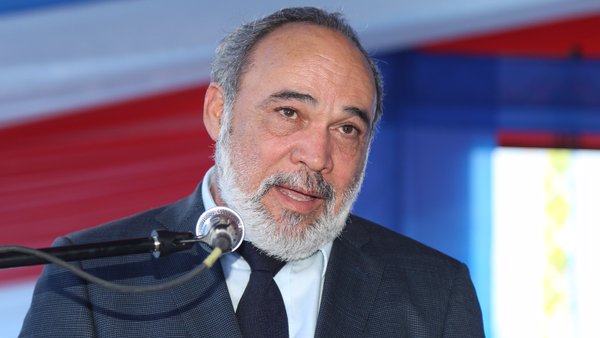 Judge Judge Yanibet Rivas granted domiciliary arrest to Francisco Pagán, former director of the defunct Office of Engineers Supervisors of Works of the State (Oisoe) in the Anti-Octopus (Operacion Anti-Pulpo) crime and corruption case. The Oisoe had operated as a parallel Ministry of Public Works with a huge budget during the former Danilo Medina administration.
The judge also ordered domiciliary arrest for Aquiles Christopher, former controller at Oisoe, and Julián Suriel Suazo, a would-be frontman to the main accused in the case, businessman Alexis Medina Sanchez. As reported these two have struck a deal with the prosecutors. Medina is a brother of former President Danilo Medina.
The judge said the formal charges are scheduled to be presented on 6 December 2021. Wilson Camacho, head of the Public Prosecutor's Office's Specialized Prosecutor's Office for Prosecution of Administrative Corruption (Pepca) said that investigations are ongoing as new evidence is found.
As reported, the change of the coercive measures in the corruption case is issued after Pagan, Christopher, and Suazo collaborated with the investigation of the major corruption and money laundering scheme.
Now, four of the charged in the case remain under preventive imprisonment in Najayo Men's Jail in the Anti-Octopus Operation. These are Alexis Medina Sanchez; Fernando Rosa, former president of the Patrimonial Fund of the Reformed Companies (Fonper); and two more alleged front men of Alexis Medina, Wacal Méndez Pineda and José Dolores Santana.
Two others accused in the case, Freddy Hidalgo, former Minister of Health, and Rafael Germosén, former Comptroller General of the Republic, are already under house arrest, and reportedly have also collaborated with the investigations.
Read more in Spanish:
El Caribe
El Dia
Z101
10 September 2021