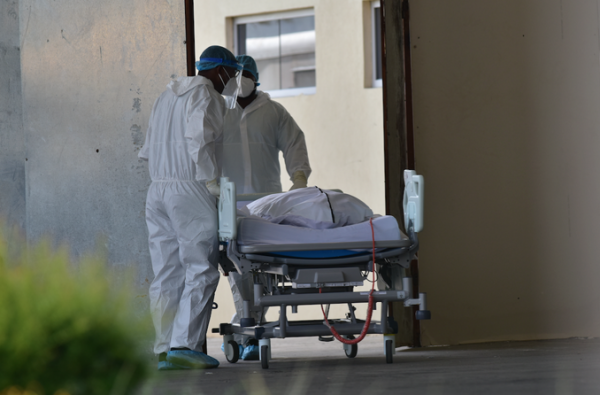 An investigative report by health reporter Altagracia Ortiz of Hoy indicates there have been double the Covid-19 deaths reported by the Ministry of Public Health in epidemiological bulletins. A spokesperson for the Ministry of Public Health says that the deaths listed in the bulletins are the result of a comprehensive review of the death certificates. The spokesperson says that the death certificates have to be promptly filled with all details of the illness afflicted the deceased. The death certificates can be filled out by a physician, medical examiner or coroner and list any causes or conditions that contributed to the person's death.
The Ministry of Public Health says this leads to several errors that are corrected in the review of the case before including it as a Covid-19 death. It is not the same to declare a person to have died "with covid" as "of covid."
The president of the Dominican Medical Association understands there is an under registry of deaths and called for the government to rectify the number, "as has occurred in other countries." Dr. Waldo Ariel Suero says the government has downplayed the pandemic's domestic death toll.
There is a controversy over whether the condition that began the chain of events that ultimately led to the person's death be considered the person's "underlying cause of death."
DR1 News – Bulletin 539 – 8 September 2021
10 September 2021