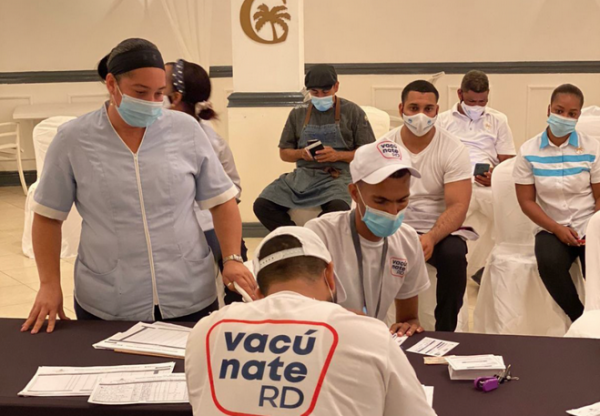 Public Health authorities are stepping up efforts to get more people in Santiago vaccinated. The second-largest city in the country has yet to get more than 50% of its population fully vaccinated. Health authority operations are combing the neighborhoods to motivate people to get vaccinated. This contrasts with more than 70% fully vaccinated in the capital city of Santo Domingo.
Diario Libre interviewed several who are still unvaccinated in Santiago and these alleged that they do not trust the vaccine, that the authorities don't know what they are doing, or that they have not taken the time to do so.
Public Health authorities in Santiago are making calls to beat the apathy and get people vaccinated. The incumbent Public Health Minister, Dr. Daniel Rivera is a practicing physician and owner of one of the largest medical centers in Santiago.
The government has habilitated numerous easily accessible stations where people can get tested or vaccinated for free for Covid-19 in Santiago. These are at: Gran Teatro del Cibao, El Huacalito, La Gobernación, the Corporación del Acueducto y Alcantarillado de Santiago (Coraasan), Hospital de Tamboril and Liceo Eugenio de Jesús Marcano.
Read more in Spanish:
Listin Diario
Diario Libre
10 September 2021