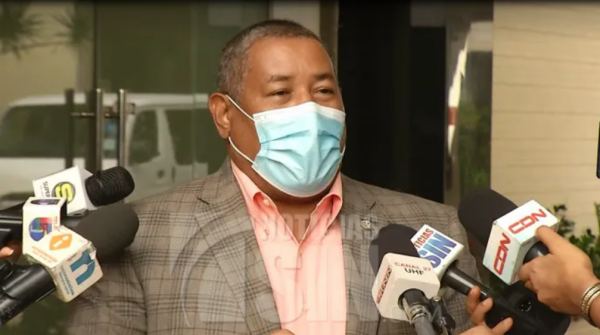 The Dominican Revolutionary Party (PRD) speaker in the Chamber of Deputies, Hector Dario Feliz Feliz stated in his defense that he had given "a ride" to a personal friend, Juan Maldonado Castro shortly after midnight on Wednesday, 8 September 2021. National Drug Control Agency (DNCD) agents were in pursuit of Maldonado Castro for his participation in drug trafficking. As reported, Feliz sat in the back of his car while Maldonado Castro's chauffeur drove with his boss in the right passenger seat.
Feliz made the remarks speaking at the Chamber of Deputies. He said that he is willing to surrender his immunity as a legislator so that the justice system can complete the investigations against him.
Feliz was not arrested because he has privileged status as a legislator and any criminal case against him needs to be heard in the Supreme Court of Justice.
Maldonado Castro at the time of his arrest was the director of the government welfare agency, Comunidad Digna. He was suspended from the position by presidential decree shortly after his arrest.
Héctor Feliz Feliz told the press that he was unaware that there was an investigation for crimes related to drug trafficking against his close friend, Maldonado Castro.
Feliz acknowledged that he picked up Juan Maldonado Castro at his home on the early morning of Wednesday, 8 September 2021. At that time public prosecutors began a major operation of around 80 raids nationwide as part of the Falcon Operation, a bust on crime and drug trafficking. Maldonado Castro was arrested inside the vehicle of the legislator.
Chief prosecutor Yeni Berenice Reynoso has said Feliz intervened to obstruct the investigation. She said Feliz was not arrested because of his legislative immunity.
Read more in Spanish:
Noticias SIN
Diario Libre
Diario Libre
Z101 Digital
N Digital
10 September 2021