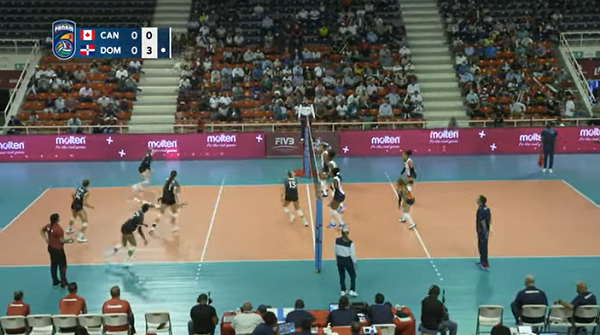 The Dominican Republic defeated Canada 3-0 (25-11, 25-15- 25-20) on Thursday, 16 September 2021. The Dominican Republic and team USA have won all their matches in the Pan American Volleyball Cup. The two teams will play on Friday, 17 September at 7pm.
Then Mexico, Canada, DR and USA will play the semi-finals on Saturday, 18 September. The finals are set for Sunday, 19 September at 5pm.
The Norceca tournament is taking place 11-20 September 2021 at the Ricardo Arias Volleyball Pavilion in the Juan Pablo Duarte Olympic Center. The Pan Am Cup is a qualifier for the Pan American Games to be held in Chile in 2023. The participating teams are Canada, Cuba, Dominican Republic, Mexico, Puerto Rico and the United States.
DR vs Canada:
Reinas del Caribe
DR vs Canada
17 September 2021