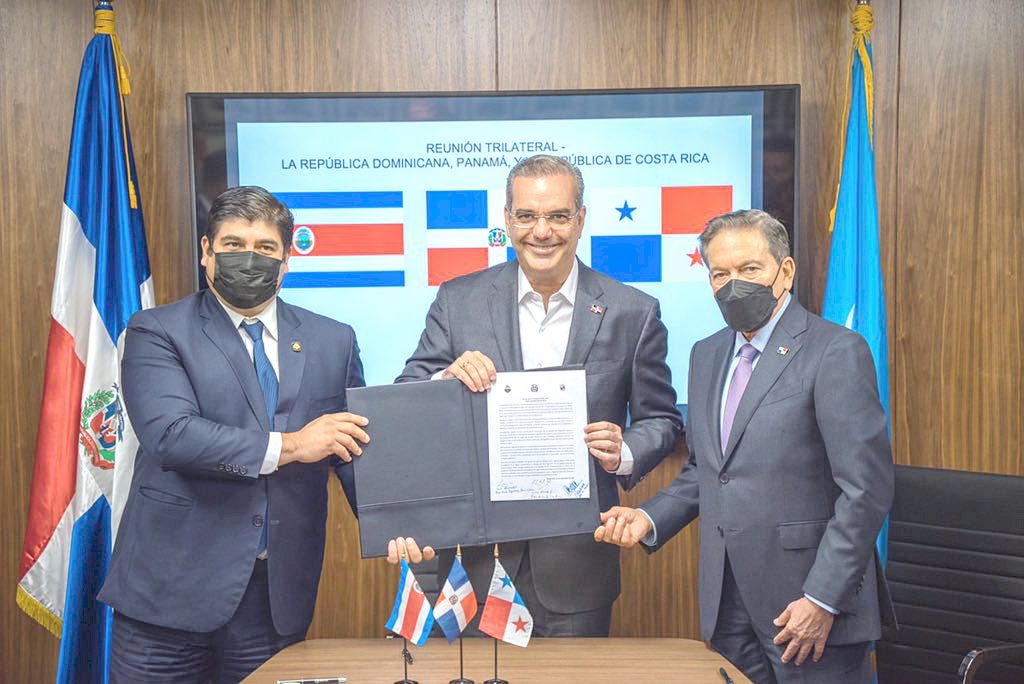 Presidents Luis Abinader of the Dominican Republic, Laurentino (Nito) Cortizo of Panama and Carlos Alvarado of Costa Rica signed a communiqué on Wednesday, 22 September 2021 expressing their deep concern over the crisis in Haiti, reports the Dominican Presidency.
The heads of state signed the document during a meeting on the sidelines of the 76th UN General Assembly, ongoing in New York City, United States.
The leadership of Panama expressed concern about the crisis in Haiti and the growing impact it is having on the region, particularly the serious migratory consequences.
In a communiqué, the leaders instructed the foreign ministers, in alliance with strategic partners such as the United Nations, the United States, the European Union and friendly countries, to immediately structure concrete, comprehensive and sustainable solutions, within a framework of respect for dignity and human rights, in order to address the alarming situation in Haiti.
The information was announced by Foreign Relations Affairs Minister of the Dominican Republic, Roberto Álvarez.
Read more in Spanish:
Presidency
Noticias SIN

23 September 2021