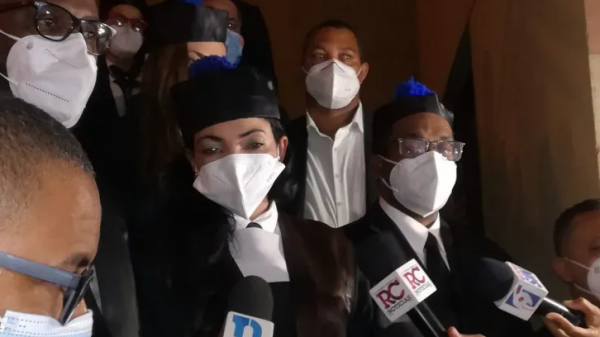 Deputy Attorney General and chief prosecutor, Yeni Berenice Reynoso said on Friday, 1 October that several high-ranking military officers are being investigated for their possible participation in the Operation Falcon money laundering and drug trafficking network.
The military and police have extensive surveillance capacity in the Dominican Republic. The past Medina government had enhanced this capacity and installed an advanced C5i intelligence center for surveillance of the entire country. Yet military and police officers have not been among those raided or charged in the Operation Falcon.
Meanwhile, Minister of Defense Luciano Diaz Morfa has requested that legislators allow that criminal charges against the military be heard in a special military court and not by regular justice as at present.
"What we can assure you is that all the people linked to the network are under investigation, and there are high-ranking military officers under investigation," Reynoso told journalists covering the coercive measure hearing against some of the first charged in the Falcon case.
The Falcon Operation criminal network handled millions of dollars and trafficked thousands of kilos of cocaine from South America to the United States, Puerto Rico and Europe.
Judge Iris Borges will resume the charges and defense arguments hearing to order preventive measures for the first 23 accused in the Falcon Operation on Monday, 4 October 2021 at 9:30am.
Prosecutor Reynoso says that the prosecutors continue to carry out raids to gather more evidence as the investigations continue.
Read more in Spanish:
Hoy

4 October 2021