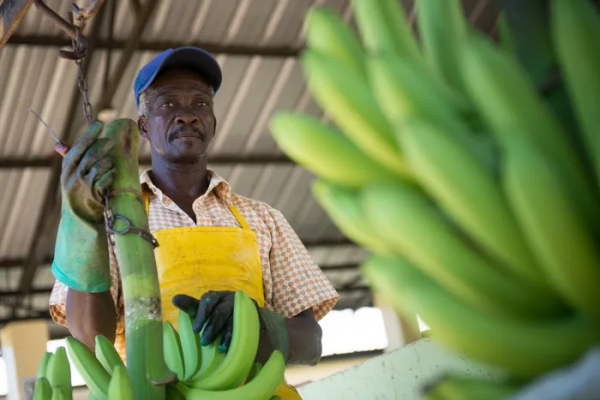 The Dominican government has ordered that companies using Haitian labor need to regularize the status of their employees. Now, Dominican Association of Banana Growers members are concerned that they may not have enough workers to harvest the banana production in border provinces. They are concerned they may fail to meet their commitments with the clients in Europe and the United States. The banana producers export around US$5 million in bananas a week and produce around 70,000 direct jobs in the banana farms.
The chairman of the Permanent Committee on Agriculture in the Chamber of Deputies, Arafel Antonio Abel Lora, announced that his committee feels that the massive deportation of Haitians would destroy the export of bananas in the northwestern region. This is the major banana production area in the Dominican Republic, and includes the provinces of Valverde, Montecristi, Santiago Rodriguez and Dajabón.
Given the escalating of crime and turmoil in Haiti, the Dominican government is stepping up border security and requesting that all Haitians in the Dominican Republic have legal status. The government is putting the onus on the employers to regularize the status of their workforce.
Read more in Spanish:
Listin Diario

18 October 2021