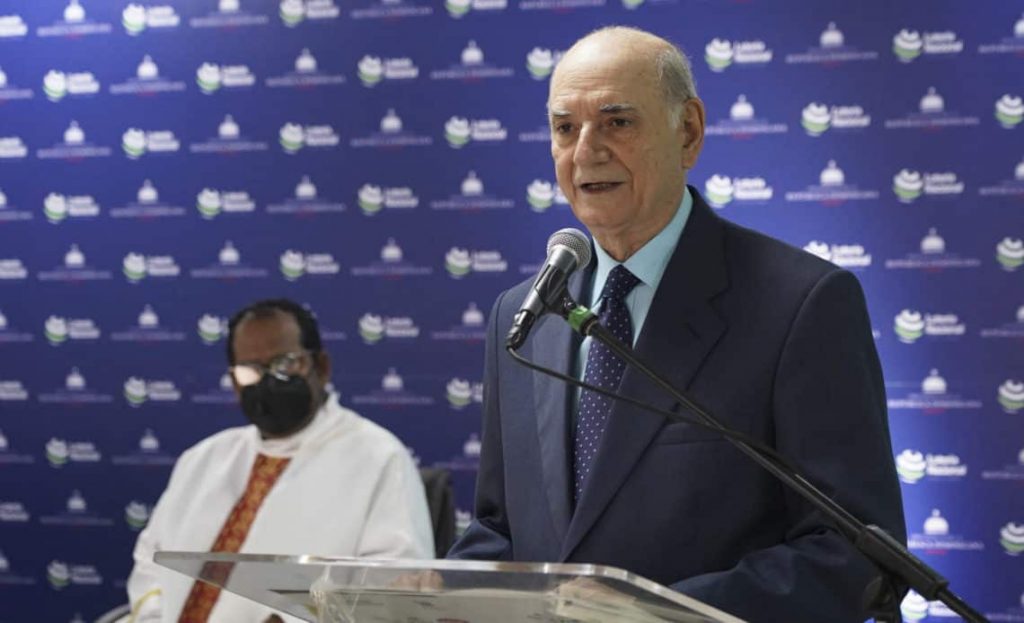 On 29 August 2021, President Luis Abinader appointed late President Joaquin Balaguer's trouble shooter, Teófilo (Quico) Tabar Manzur to the National Lottery. Abinader's first National Lottery manager had just been accused of being part of a major scam at the state lottery.
The government wanted to hear from Tabar Manzur on the future of the National Lottery. But also on what to do with all the betting shops and many private lotteries.
On Thursday, 22 October, Tabar Manzur used the podium of the event marking the 139th anniversary of the National Lottery to let the general public know his initial recommendations.
Tabar Manzur, said the reorganization of the National Lottery needs to include the review of the agreements and contracts. He said most of these have not been endorsed by the Executive Branch. He called for transparency. He said lawyer Francisco (Pancho) Alvarez is heading the audit of the contracts and agreements.
He called for a freeze on permits for lottery and gaming shops and the shutting down of illegal betting shops and lotteries.. He sees the betting shops that would remain after a purge of illegal shops as possible vendors for National Lottery products for a commission price.
"The government and the private lottery banks must commit to carry out an immediate regularization plan… to establish that for at least three years, no new betting shops be opened anywhere in the country," said Tabar Manzur.
He understands the National Lottery should continue to be an institution whose profits benefit needed Dominicans. He said it is the time for the National Lottery to start a new stage, creating new agreements and models that contribute to the reorganization, legalization and compliance of the entire betting sector.
Tabar Manzur proposes a committee be created with the participation of the Ministry of Finance, the Tax Agency (DGII), the Lottery Consultative Council, the owners or representatives of the lottery concessionaires, the betting shop association (Fenabanca) and other formalized lotteries and betting shops. The committee would draw guidelines, establish control measures and follow up on the agreements.
Tabar Manzur also informed that the institution is initiating a process to acquire electronic machines for the draws and a platform and software development so that the National Lottery can carry out electronic sales of its own products.
Read more in Spanish:
N Digital
Noticias SIN
Diario Libre
22 October 2021