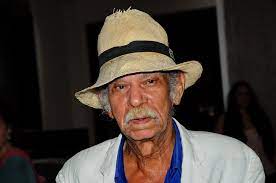 The 84-year old legendary painter, José Cestero has fallen ill to Covid-19 and is at home under medical supervision. Cestero has two Covid vaccines and is expected to survive the bout with the virus. He is quarantined at home where he has the assistance of a nurse.
He fell ill on Sunday, 21 November and then tested positive. He is attended by a physician from the Centro Medico Dominico-Cubano.
The announcement of his illness was made by Cesar Miguel, a sponsor and fan of Cestero's lifelong work, who is working on the installation of a Cestero Museum in the Colonial City to preserve the legendary artist's life work.
Read more in Spanish:
Diario Libre

26 November 2021