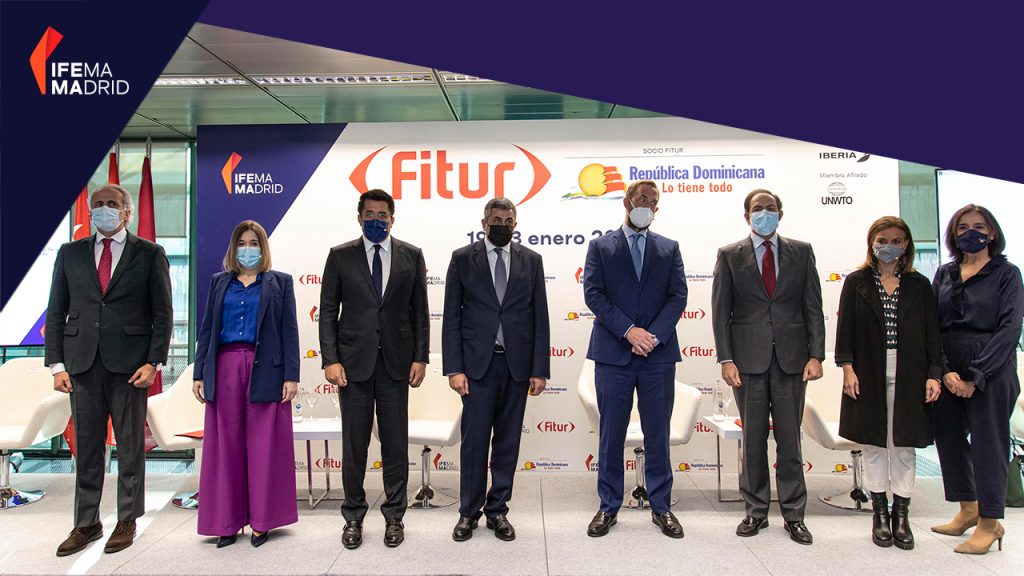 The Dominican Republic is the country partner for the Spanish travel marketing fair, Fitur that opens 19 January 2022 in Madrid, Spain. The event this year will take place 19 to 23 January 2022 at the IFEMA Madrid exhibition hall. The Ministry of Tourism has coordinated with the Dominican tourism industry the presentation of special events that will highlight the country's attractions during the leading travel trade show.
Fitur is the first of a series of leading global travel shows every year. The organizers are going ahead with the in-person activity, despite the spread of the Omicron variant in Europe.
The government of Spain, the Madrid Regional Government, Madrid City Council, the World Tourism Organisation, and private sector organizations unanimously endorsed the holding of the International Tourism Fair on the planned dates and in-person.
The entities understand that IFEMA Madrid will strengthen health checks and take all measures necessary to ensure that the FITUR venue is sanitary and safe.
This year, a special attraction at the Fitur Fair is the Helixa Experience Center, a technological and artistic installation promoted by IFEMA Madrid. Visitors will first generate their avatar, a personalized hyper-realistic 3D, #seriezero digital twin in real-time that they can then use to interact on digital platforms and in the metaverse.
Read more:
Fitur
11 January 2022