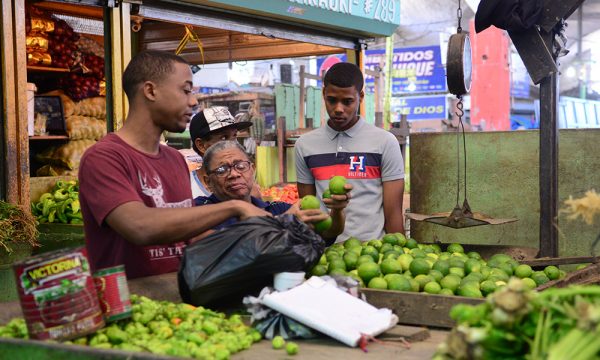 December was a rough month for many in the Dominican Republic with the arrival of the Omicron variant and the real start of the influenza season that coincided the family get-togethers. As a result, tens of thousands of persons are resorting to natural remedies for "a bad cold" and pharmacies are getting short of more main-stream cold and flu medicines.
In the popular markets, such as Los Hospedajes in Santiago or the Mercado Modelo in Santo Domingo, people are buying limes at prices that are up 100% over just a couple of weeks ago. Turmeric, cinnamon, garlic, onions, shallots, green onions, orange leaves and such are popular tea ingredients. Honey and molasses are the preferred sweetening agents.
At each of these public markets there are specialists who can prepare a mixture of these items designed to cure this "bad grippe."
On the more formal side of medicinal cures for these ills, the pharmacies are reporting high demand and some scarcity of the most popular products. Many places are telling reporters that their supplies of cold medicines are running out, and some price gouging has been reported.
One of the little-known aspects of the situation is that the "delivery"—that genetic term sues for the people on motorcycles that bring products to your house—are working shifts that often take them into the early hours of the dawn.
The flu season coincided with the spike in Omicron variant cases and the fifth wave of Covid-19.
Read more in Spanish:
El Caribe
Acento
11 January 2022