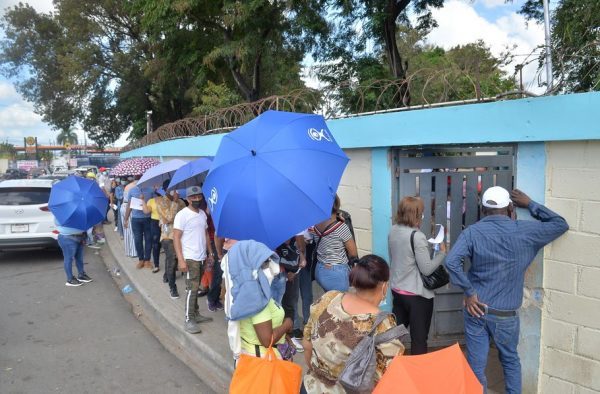 Public Health Minister Daniel Rivera recommended that those who do not have symptoms do not undergo testing for Covid-19, as reported in Diario Libre. The tests are available at free testing centers in public entities (hospitals, sports facilities, government offices), but there are long queues. Tests are discouraged because people could catch the virus when gathering with others that are infected and seek the test.
Dr. Rivera asked the people to be rational. He said employers do not need to request a negative test to those who have tested positive and stayed at home. He discouraged people going for follow-up tests. The Ministry of Public Health says that those who test positive should recover and return to work after a week. Dr. Rivera criticized that there have been cases of people being tested up to two or three times a week.
Currently the country has 700,000 stocks of PCR tests. The minister said these are "adequate." On 11 January, for bulletin #664, 31,392 tests were processed, the highest number of samples so far of the virus in the country, according to the Minister of Health.
Of the total number of samples processed, 22,840 were antigenic and 8,552 were PCR.
The follow-up bulletin of the disease reported 7,439 new cases of COVID-19 on Wednesday, 12 January 2022.
Meanwhile, the National Health Service announced that public and private hospitals have added another 200 beds to Covid-19 units.
Read more in Spanish:
Diario Libre
Listin Diario
Hoy
13 January 2022