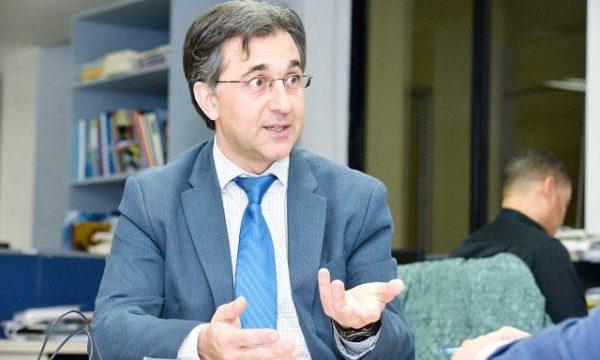 The executive director of Acción Empresarial por la Educación (Educa), Darwin Caraballo says the 2022 National Budget allocates the highest budget in history to the Ministry of Education at a time when the big spending results continue poor and are declining.
In a statement, Caraballo said that teachers' salaries have doubled yet public school teachers have unilaterally decided not to show up for in-person learning in classrooms. The public school teacher's union president has called for teachers to stay out of schools until at least 31 January 2022. Eduardo Hidalgo, president of the ADP, says around 10,000 are ill with Covid-19 or influenza.
Previously, current Education Minister Roberto Furcal had kept students out of schools arguing that the positivity was high. It was not until Vice President Raquel Peña, who is coordinator of the Health Cabinet, authorized public and private schools to open that in-person learning was resumed for the 2021-2022 school year in September 2021.
"Already last year, some of the most lucid editorialists in the country began to question the legitimacy of the 4% [of GDP for education] and its relevance. I wonder if with positions and attitudes such as those presented these days by the ADP, they are not contributing to feed these positions which, if they become a reality, would be terrible for the fate of education and Dominican society," said Caraballo.
The ADP reiterated its call this week to the teachers not to go to the classrooms until 31 January 31 given the spread of the Omicron variant in the country.
Private schools resumed in-person learning on 11 January 2022.
Read more in Spanish:
El Caribe
14 January 2022