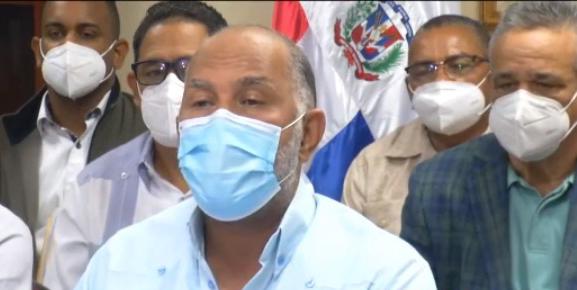 The Dominican Teachers Association (ADP) president, Eduardo Hidalgo, said on Thursday, 13 January 2022, that more than 10,000 public school teachers are infected with either Covid-19 or influenza. The union called for teachers not to return to classes until a "sincere" dialogue is held with the health and education authorities. A majority of public school teachers has adhered to the union call.
Private schools have resumed classes nationwide, not so public schools after the union boycott to the return to in-person learning. Most public schools were closed for most of 2020 and 2021 after Education Minister Roberto Furcal, a former high-ranking teacher union professional, had been against the return to in-person learning during the pandemic. The Ministry under Furcal has invested billions in remote learning programs. A recent survey showed that more than 80% of households do not have adequate access to the Internet for the remote learning programs.
Now, Eduardo Hidalgo is leading the motion against in-person learning. Public school teachers get paid the same for teaching at schools or staying at home.
In a press conference called by the ADP executive committee, Hidalgo said: "We cannot play the fool to accept the minister's obsession (Roberto Fulcar) to maintain teaching in these conditions."
Hidalgo also criticized the large investment the government has made to supply students with tablets for remote learning. He said these have not been useful in situations such as this one.
He called on Education Minister Roberto Fulcar to hold a dialogue and not to politicize the situation.
Meanwhile, the Ministry of Public Health and the Dominican Medical Association (CMD)'s position is that students and teachers are safer in schools than out.
Read more in Spanish:
El Caribe
Diario Libre
Diario Libre
Noticias SIN
Listin Diario
N Digital

14 January 2022