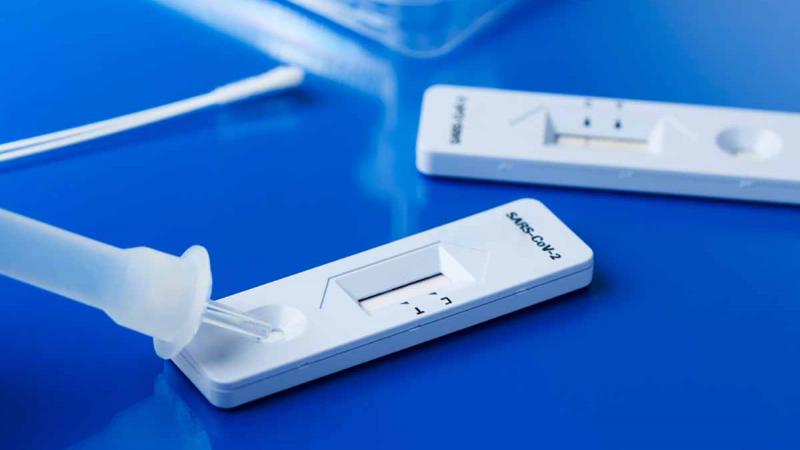 During a TV interview with Hoy Mismo on Color Vision, Channel 9, Public Health Minister Daniel Rivera said the health authorities are in talks with pharmaceutical companies to start the sale of antigen self-tests in pharmacies. At present, only government facilities and authorized private labs can carry out the test.
"Right now at the Ministry of Health we already have two requests from pharmacies and we are reviewing Resolution No. 237-2021 of the Superintendence of Health and Labor Risks (Sosalril) that conditions and limits access to PCR tests to detect Covid-19." Resolution No. 237 set the costs of the tests at RD$1,800 the antigen, and RD$4,000 the PCR, but mandated that people first pay for an antigen test in order to have the right to insurance coverage of one PCR test per year per person.
The Health Minister reiterated that the government invested billions of pesos in PCR tests last year.
He said more than 10,000 free tests are performed daily, but the logistics has not flowed and there are long lines for people to get tested. The situation is such, that even Public Health Minister Daniel Rivera has discouraged those that are asymptomatic from getting tested.
The government has been criticized for restricting the tests to authorized government test stations and private labs that at present charge RD$1,800 for the antigen test and upwards of RD$4,000 for the PCR test. Public Health Minister Rivera admitted that the cost of the tests to the labs is less than US$3 (RD$97) and US$10 (less than RD$600), respectively.
During the interview, Dr. Rivera urged people complete their vaccination doses and use KN95 masks to prevent infection with the disease. He estimated that the Omicron variant is affecting 93% of the population.
Meanwhile, the Union of Pharmacies Inc. says its more than 1,200 affiliated pharmacies are ready to sell the tests. Speaking for the pharmacies, Raúl Hernández Castaños said: "This is a wise measure that facilitates the access of thousands of patients to the Covid-19 test, and at the same time decongests the centers where the test is being applied at present."
The media has been highlighting the high yields of the insurance companies that have benefited from savings in 2020 and 2021 when few people went to medics for regular medical services. Profits of the insurance companies became a windfall again when these also benefited from the government paying for Covid-19 expenditures because the later were not included in the illness category of the insurance companies.
Read more in Spanish:
El Caribe
Diario Libre
El Dia
Hoy
El Caribe
Presidencia
Altagracia Salazar
14 January 2022