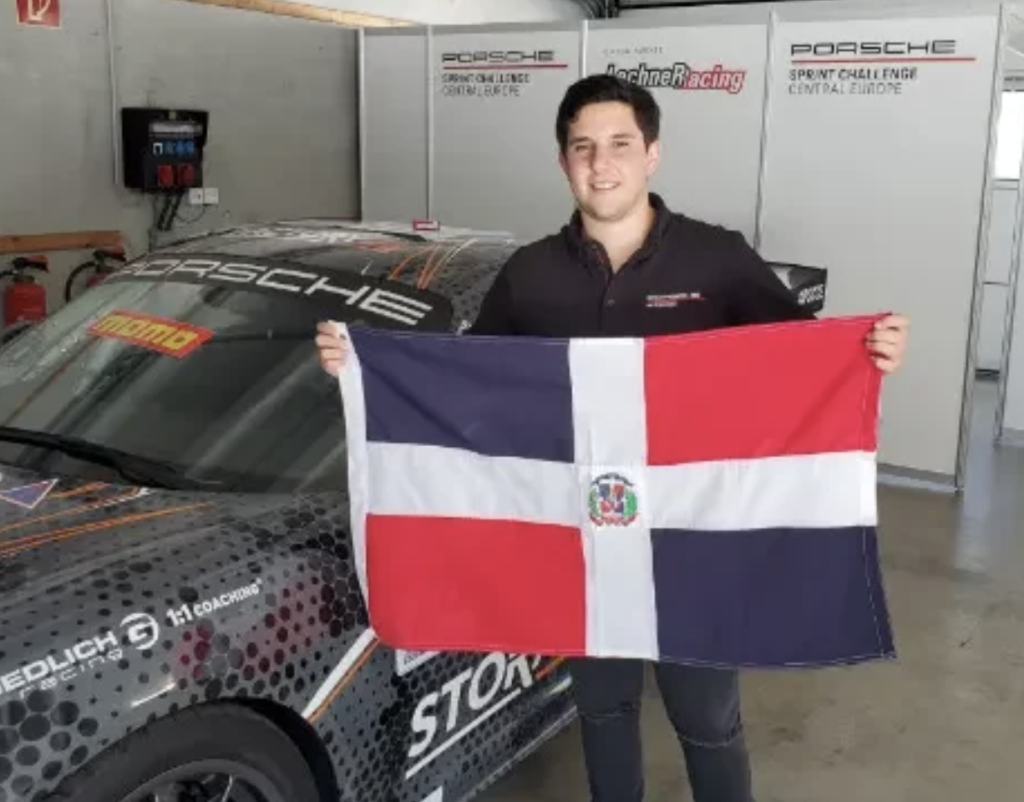 Dominican driver won his Porsche Spring Challenge North America races on 7-8 May 2022. The race on Sunday, 8 May was held a few hours before the Formula 1 Grand Prix of Miami.
Porsche reports that thanks to his two victories during the weekend, the 20-year-old driver climbed to the first place in the drivers' standings of the 911 GT3 Cup (991) category, where he is more than 40 points ahead of his immediate follower, American Patrick Womack.
In the 911 GT3 Cup (991) category, and driving a Porsche, Jimmy Llibre, of the MDK Motorsports team, had won the third race of the Porsche Sprint Challenge North America held in Miami, Florida. It was his first victory in the Porsche Spring Challenge North America, surpassing his fourth-place finish at Sebring in March of this same year. He would go on to win the fourth race on Sunday, 8 May.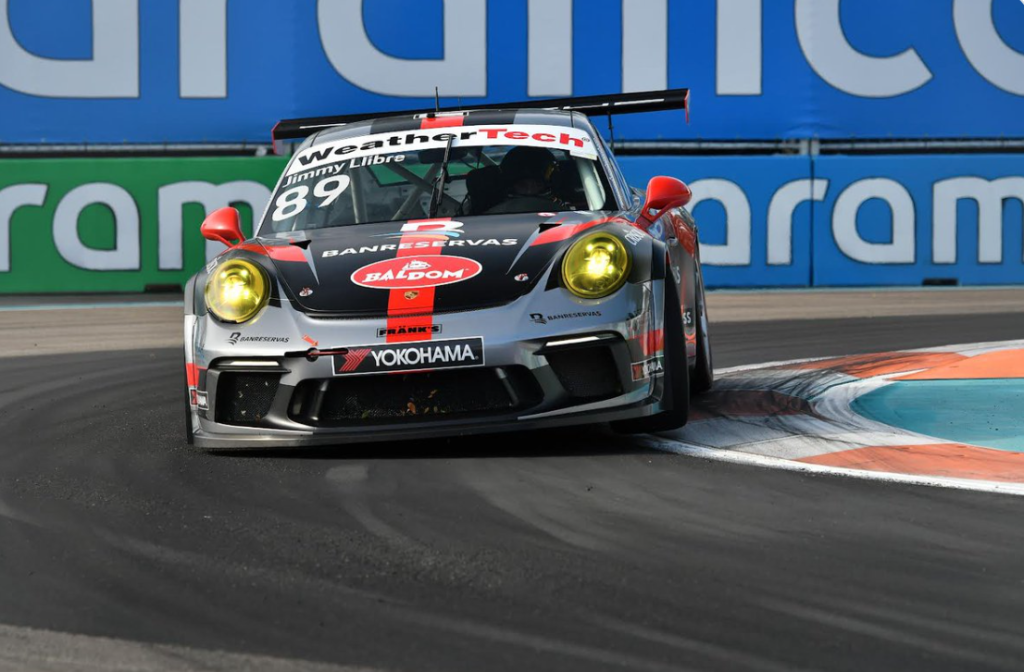 As reported in Carmania.mx, speaking about the third race, Llibre said: "I'm really happy about this win. The team did a great job getting the car up to speed and I was able to get the best out of the 911 GT3 Cup." Llibre lapped at 133.462 kilometers per hour on average and needed 41:17.435 minutes to complete 17 laps of the Formula 1 Grand Prix of Miami circuit. The sixth was his fastest lap, which he did in 2:02.966 minutes. He placed first of 35 competitors in the FIA Formula 1 World Championship event.
In the report on the fourth race, Porsche wrote that it was a "perfect weekend for Jimmy Llibre in Miami. "Today, as yesterday, Llibre took fifth place overall and was joined on the podium by American Tim Kezman and Laura Ely, who also took third place yesterday," reported Porsche.
"I am very happy and very grateful to my team, MDK Motorsports, and to all my sponsors, starting with Porsche Center Santo Domingo," said Llibre. "To all the Dominicans who support me from home I also want to thank them and tell them that their good energy helps us to fight much harder."
Llibre also thanked the organizers of the Porsche Sprint Challenge for bringing a date of the championship to Miami. "Racing in Miami is like racing at home," he said. "The atmosphere is completely Latin American, you can feel it on the track."
For the fourth race win, Llibre lapped at an average of 127.692 kilometers per hour and needed 38:04.225 minutes to complete 15 laps of the five-kilometer, 412-meter (3.363-mile) circuit located on the Hard Rock Stadium grounds. The ninth was his fastest lap, which he completed in 2:02.374 minutes.
In a later interview with Dominican journalist Nuria Piera, he said he only was able to have four practice runs of 20 minutes to get to know the car, the support team and the track. Llibre is the son of a many times Dominican Republic car speed racer.
As a child, Llibre was a champion go-kart racer. To pursue his aspirations to be a world-class car racer, he moved to Germany. He says there he has plans to study car mechanics or business administration if his career as a speed racer doesn't work out. Meanwhile, his Plan A is working.
Follow the story:
Nuria Piera
Porsche
Carmania Mexico
9 May 2022