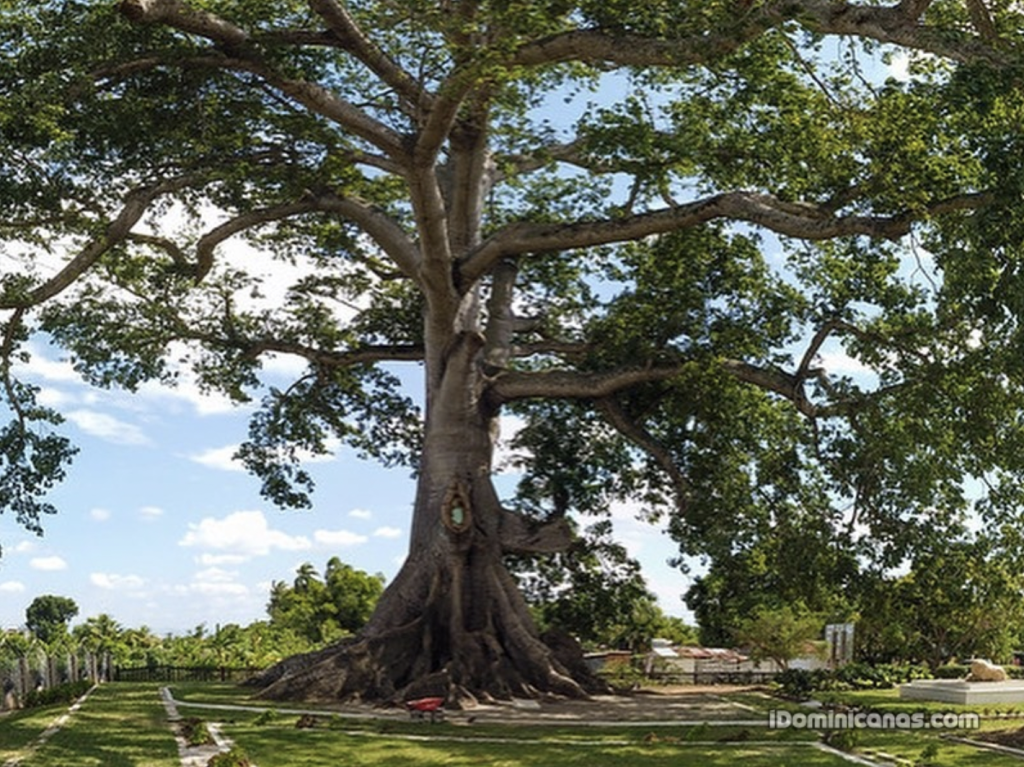 Dozens of students in Santiago honored a Kapok tree (Ceiba pentandra), as part of the celebrations surrounding Arbor Day on 29 April 2022. The huge and little-known wonder is located between the towns of Licey al Medio and Tamboril in the province of Santiago and can easily be seen from the road that connects these two towns.
Well-known ecologist Eleuterio Martinez, a member of the Dominican Academy of Science, addressed the young people with the tree in the background, telling them that the Ceiba was probably more than 1,000 years old.
He highlighted the tree is a living reminder of what the Cibao Valle looked like over a millennium in the past. This tree is over 175 feet tall and measures nearly 100 feet in circumference at six feet above the ground. It is also the only protected area in the Dominican Republic consisting of a single element.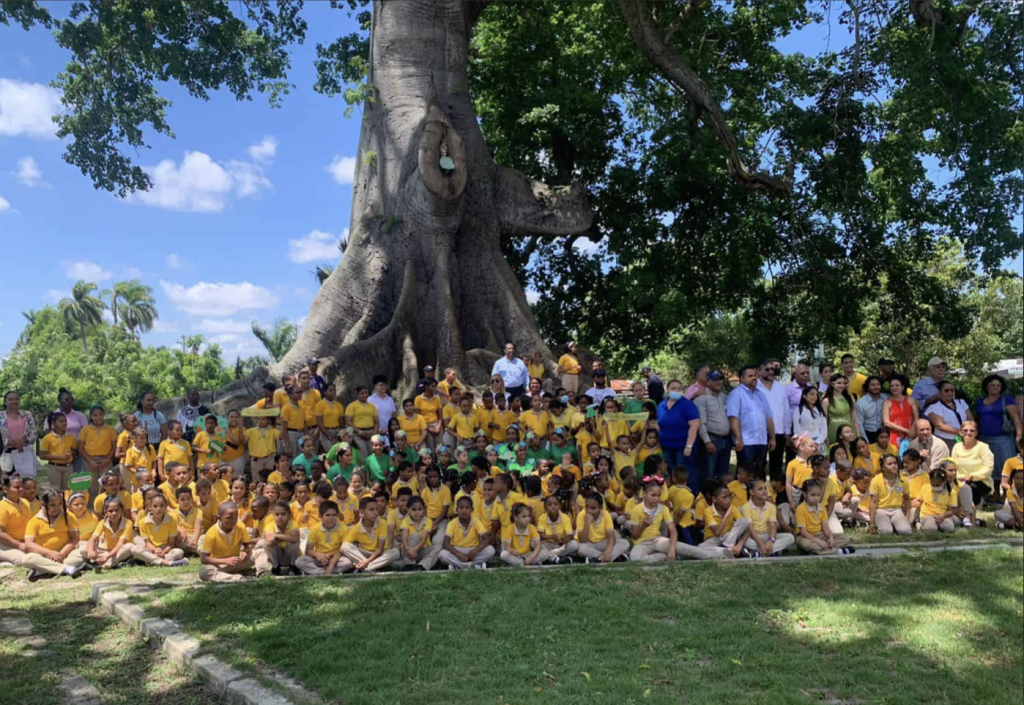 The date of Arbor Day varies, depending on climate and suitable planting season.
Read more in Spanish:
Diario Libre
El Caribe
9 May 2022