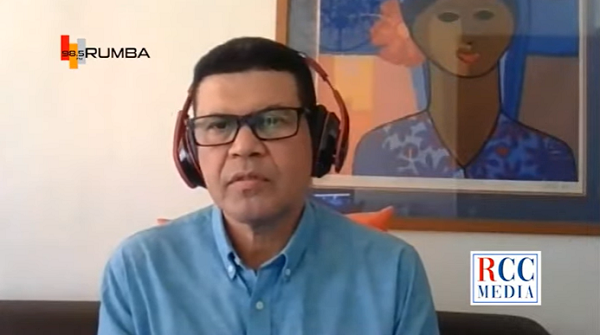 Is President Luis Abinader getting cold feet regarding Police Reform? The member of the Commission for the Transformation and Professionalization of the National Police, news commentator Ricardo Nieves says police reform has not advanced because of the lack of will on behalf of President Luis Abinader.
"To this day the reform is frozen or dormant because of the will of the President of the Republic," Nieves said as reported in Somos Pueblo online news service.
Nieves told Somos Pueblo five months ago the President received all the reports including those made by several American, Spanish and Dominican police reform experts.
In his opinion, Nieves detailed three possible reasons why the police reform has not been implemented.
"Why hasn't progress been made and why hasn't the route that was outlined from the beginning been followed? I say it must be for three reasons:
"1) The President is afraid to move forward; 2) It is so big what is in there, that it may have caused him horror to make an incision in that body or 3) That he has a card up his sleeve and they are working in silence without showing it," he said during the interview with Somos Pueblo.
Nieves says that the worst paid police agents in the Americas are those of the Dominican Republic and that the audit carried out by the commission shows a "complete disorder without supervision or control".
"They are the worst paid in the Americas, they do not have a working hour limit, they do not have the acquired rights of the worker… I hope you can see the audit that was carried out where there is a complete disorder without supervision or control." Nieves said police do not belong to the government career system, they are not under the jurisdiction of the Ministry of Public Administration.
Investigative journalist Minerva Isa writes in Hoy newspaper on how the country is on the verge of the failure of a new Police reform attempt.
Read more:
Somos Pueblo
Hoy
DR1 News

10 May 2022