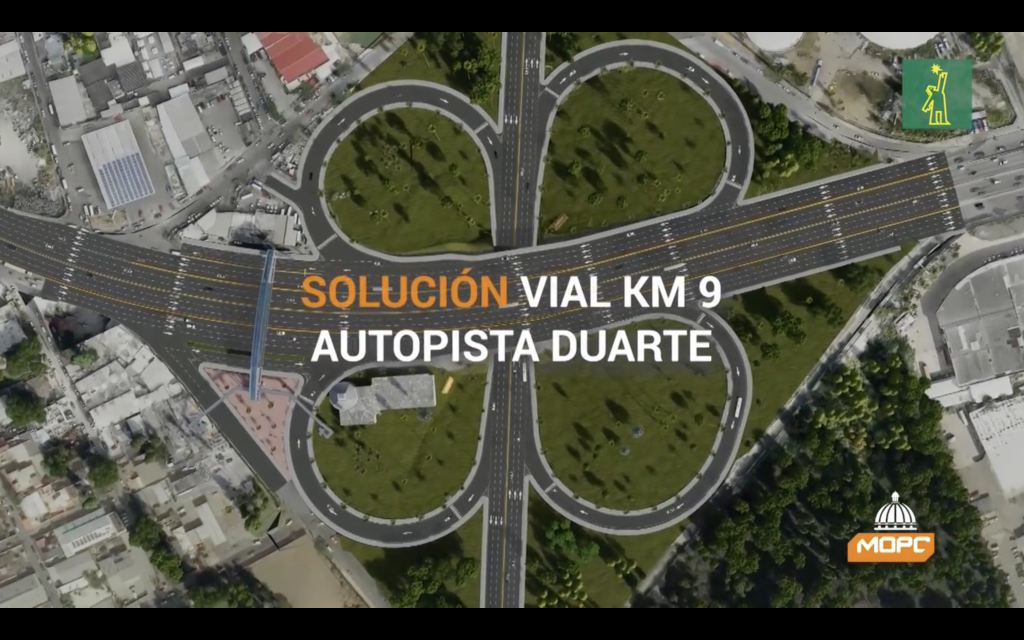 The Ministry of Public Works has begun the works to improve road connections at kilometer 9 of Duarte Highway. Once completed, at that point the main highway linking north and south of the country will have 14 lanes, up from eight at present. The works have a cost of RD$900 million and are scheduled to be completed in 10 months, or by February 2023.
The roadworks include a bridge that will be built on the north side and another on the south, parallel to the existing ones, with lengths of 30 meters and widths of seven meters. The old structures will be reconstructed. A pedestrian bridge, drainage works, sidewalks, curbs, tree planting, lighting, and urban restoration are also part of the project. Street vendors will be relocated.
The reconstruction of the central bridges will allow General Gregorio Luperón Avenue to be widened from 4 to 6 lanes, increasing the capacity for automobile traffic and reducing traffic jams.
Public Works Minister Deligne Ascención emphasizes that the road solution at Km 9 of the Duarte Highway is an integral part of the process of reconstruction and widening of the 270 kilometer north-south highway.
Improvements had already begun in the Santiago-Santo Domingo direction pf the highway, with works on the Santiago-Navarrete route. A Navarrete bypass will be built, and the Navarrete-Montecristi road section will be improved.
The Duarte highway dates back to 1917, during the first American occupation of the country (1916 to 1924). The highway was inaugurated on 6 May 1922, to connect by land the city of Santo Domingo to Santiago, as reported in Diario Libre.
Read more in Spanish:
Diario Libre

18 May 2022