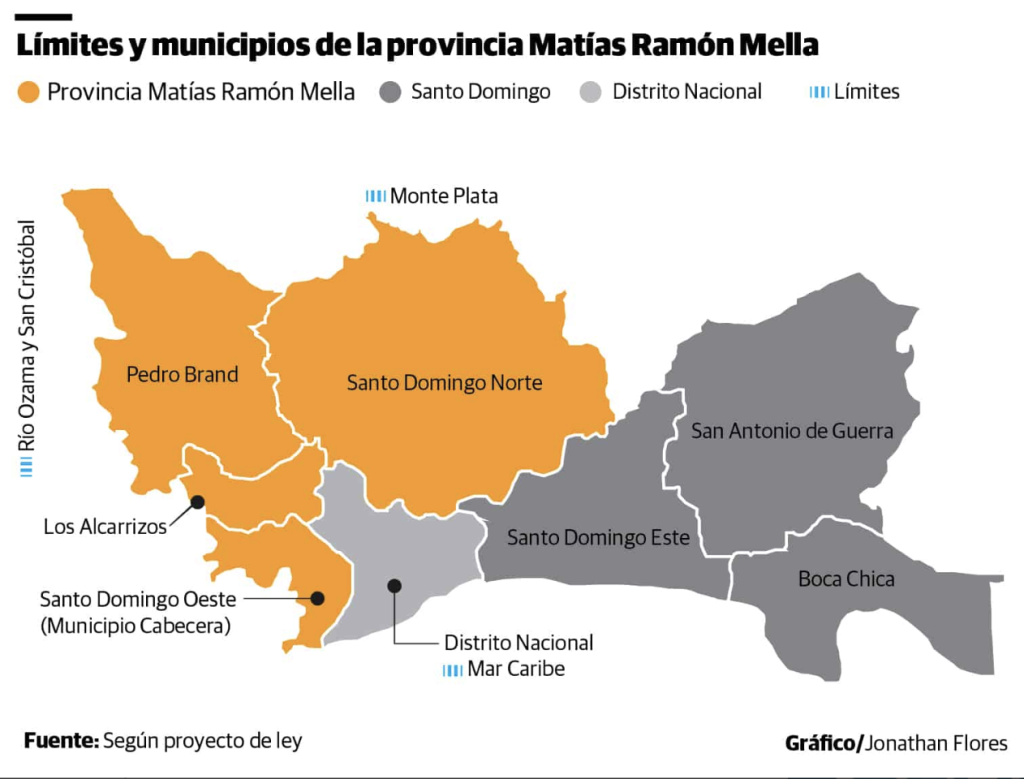 Discussions continue in Congress over the second time splitting of Santo Domingo. Deputy "Tonty" Rutinel (PRM-Santo Domingo) advocates the creating of the Matías Ramón Mella province. He boasts he could become the only deputy to have created two provinces. In 2001 he pushed through the splitting of the National District into two – the National District and the Santo Domingo East province. The argument for the splitting then was and continues to be the large population.
Nevertheless, one of the few that disputed the creating of the new Matias Ramon Mella province, Bolivar Valera (PLD-Santo Domingo) said that if the large population of the Santo Domingo province is an issue, then the Congress should merge the smaller provinces. The Dominican Republic is the Latin American and Caribbean country with the most provinces for territory.
The split has many opponents outside of Congress. The reasons: it would just create more government jobs and would take away from funding for public infrastructure and real important matters. It would create all the bureaucracy that accompanies a senate position and the governorship. Likewise, there would be a duplicity in the bureaucracy of other positions, with pressures on the national budget and taxpayer money.
The bill for the creating of the new province passed in the Chamber of Deputies with 134 votes in favor and 4 against, and now has moved to the Senate.
Read more:
Hoy
Hoy
Esta Misma Semana
El Caribe
Listin Diario
El Caribe
El Dia – Waldys Taveras
DR1 News
Law that created the province of Santo Domingo
20 June 2022