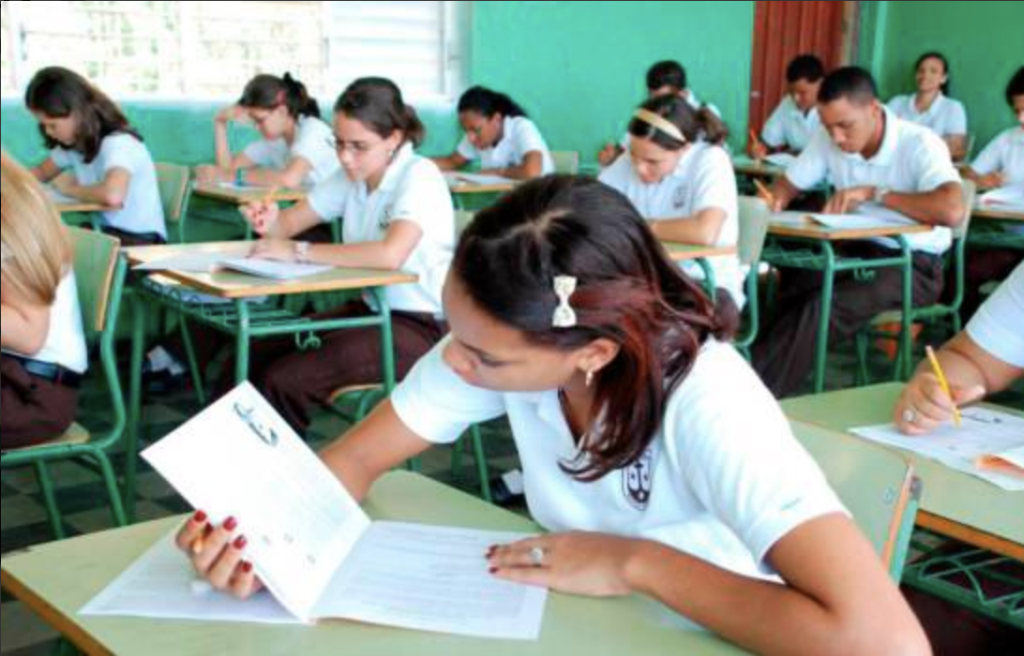 To ensure that more students pass the Standardized Tests, the Ministry of Education is working to eliminate difficulties that could lead to a large percentage of non-pass grades. The "Pruebas Nacionales" have not been applied since 2020, when the government ordered all schools to go virtual or close for the pandemic.
Diario Libre reports adjustments are being made in the sections testing mathematics, Spanish language skills, sciences and social studies. The mathematics tests are being significantly watered down. The reason: the topics were not covered during the 2021 school year due to the pandemic and remote learning limitations.
An editorial in Diario Libre criticizes the decline in the quality in Dominican public education despite billions poured into this highly politicized sector.
As reported in El Dia, the president of the Dominican Association of Public School Teachers (ADP), Eduardo Hidalgo said the move to water down the standardized tests is correct. Hidalgo said the ADP had taken their concerns to the Ministry on grounds that much of the required content was not covered in the pandemic years. The ADP requested a redesign of the tests for what would be a transition year.
The standardized high school tests are from 12-15 July and tests for adults are on 16-17 July and 24 July. A pass grade is required on these tests.
Read more in Spanish:
Diario Libre
Diario Libre
Diario Libre
El Dia
21 June 2022