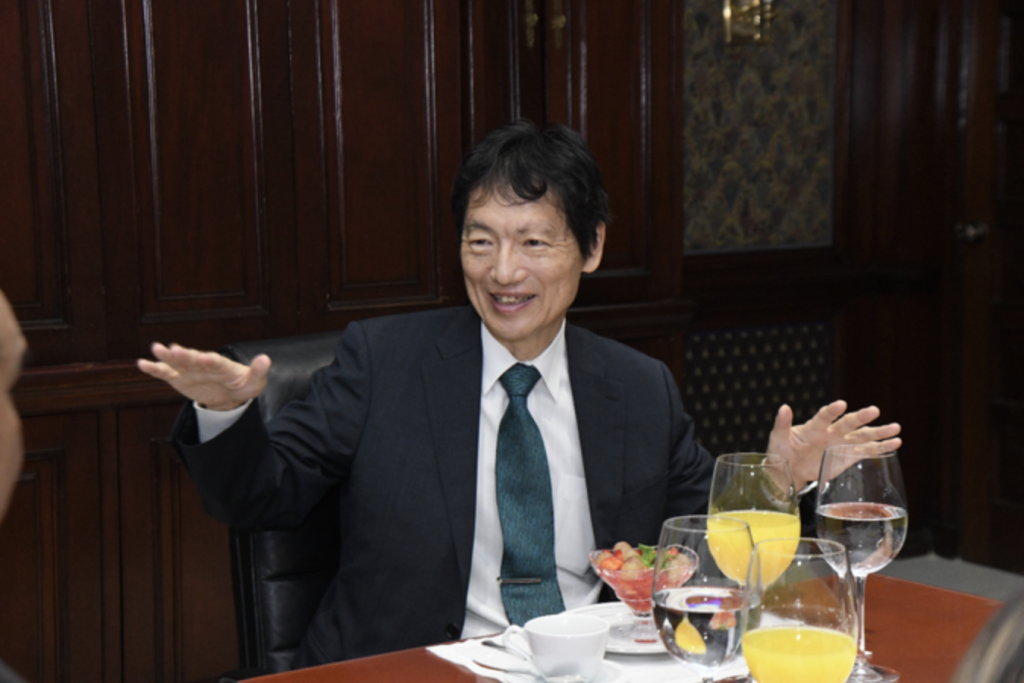 In an interview with Listin Diario, the Ambassador of Japan Masahiro Takagi spoke highly of the Dominican Republic as a place for Japanese to invest. He said the war conflict between Russia and Ukraine has triggered a food crisis worldwide and the post pandemic has Japan betting on investments in Caribbean lands such as the Dominican Republic.
"I want to let Japanese companies know that this is an ideal place to invest, not only in tourism, but also because of the business environment, political stability and growth through free trade that the Dominican Republic enjoys to date," said the ambassador.
Takagi highlighted that the free trade zone model could be very attractive for the business class of his country due to the proven positive results generated by these industries. Dominican exports are in boom times, with 60% of total exports. In the first five months of 2022, free zone exports were US$3.17 billion, up 12.2% from the previous year. Business people from 38 countries have installed free zones in the country.
The ambassador says that Japanese business people praise without hesitation the stability, profitability and efficiency of the free zones operating in the Dominican Republic. He said he recently contributed to Nikkei Asia, the most widely read financial newspaper in Japan praising the economic potential of the DR and motivating Japanese company owners to look to new frontiers for manufacturing and distribution bases in the face of today's turbulent world situation.
In the interview with Listin Diario, Ambassador Takagi mentioned that 75% of Dominican exports to Japan are industrial products, with the remainder mangos, cacao, cigarettes and rum. The Dominican Republci imports machinery and vehicles from Japan.
He pointed out that having free trade agreements with the United States, the European Union, Central America and the rest of the Caribbean countries, allows the Dominican Republic to offer foreign investors a much more far-reaching market and, eventually, higher profits.
Ambassador Takagi said that around 800 Japanese reside in the country.
He said Japan has granted US$250 million in soft loans to the country. He mentioned recent donations of 26 electrocardiograms to public hospitals and academic exchanges primarily in the areas of endoscopy and dentistry.
Tourism, education and sports are other areas of interest the Japan Embassy is backing in the country. He spoke of the years-long programs to promote sustainable tourism in non-coastal areas, with a focus on the Cibao region and rural areas.
He said Japanese mathematics teachers have helped both teachers and Dominican students to strengthen their skills in this science.
He mentioned that the Japanese Embassy offers scholarships for postgraduate studies in advanced technology and other areas, such as scientific research.
During the interview, he mentioned Japanese government contributions to judo and gymnastics. Takagi considers sports as a fundamental element for the youth of any nation.
Read more in Spanish:
Listin Diario
22 June 2022