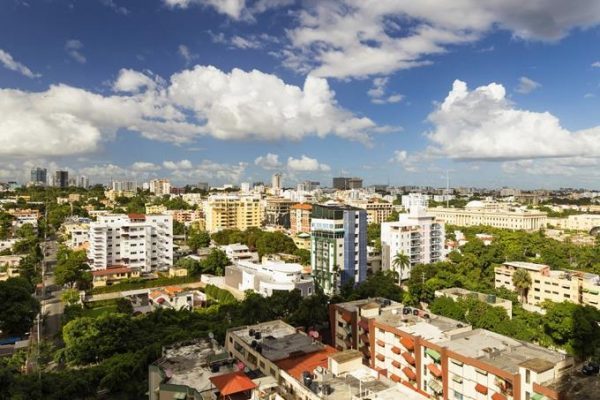 The Ministry of Economy and Planning reports 80% of the Dominican population is concentrated in urban areas. The problem is that this situation is at odds with the nation's agricultural needs.
This is a major change for the country. Back in 1960, only 30% of the population was urban.
For example, Santo Domingo and Santiago as they were in the 60s would be unrecognizable to people today. Santo Domingo literally ended at Maximo Gomez Avenue. There was no 27 February or John F. Kennedy, no Naco, no Piantini and no Olympic Center. All that was either farmland or the old General Andrews Airport. In Santo Domingo, Independence Ave was the way out of town, and that way, the city ended at the Feria (Centro de los Héroes).
Santiago ended at the top of Calle del Sol. The land between Santiago and Licey was farmland. Yes, all the cities were a whole lot smaller.
In fact, there was no Las Terrenas in Samaná. Samana city was a bunch of wooden houses, even the hospital was a wooden structure.
There was no Punta Cana or Bavaro. Boca Chica was the sleepy beach for the capital.
Now, 80% of the population lives in cities. In fact, where there were once 40 municipal districts, there are now over 230, and where there were once 90 cities, there are now 158.
All this urban growth has led to serious questioning of land use in the heavily agricultural areas such as the sprawling cities of Moca and San Francisco de Macoris, where prime farmland is becoming apartment complexes and shopping malls.
Since about 2004, the Land Use Bill (Proyecto de Ley de Ordenamiento) has been doing the rounds in Congress. The bill has needed standards and regulations for land use throughout the country.
Sources at the Ministry of Economy headed by new Economy Minister Pavel Isa Contreras are now giving a new push for the passing of this bill in the next legislature that opens 16 August 2022.
Only the municipalities have the power to establish land use regulations. Of the 150 plus cities, only a very, very few have enacted such regulations: Santiago, the National District, Las Terrenas and a couple more. It is a very complex situation since so many interests are subject to land use rules: tourism, industry, and agriculture.
Read more in Spanish:
El Caribe
1 August 2022