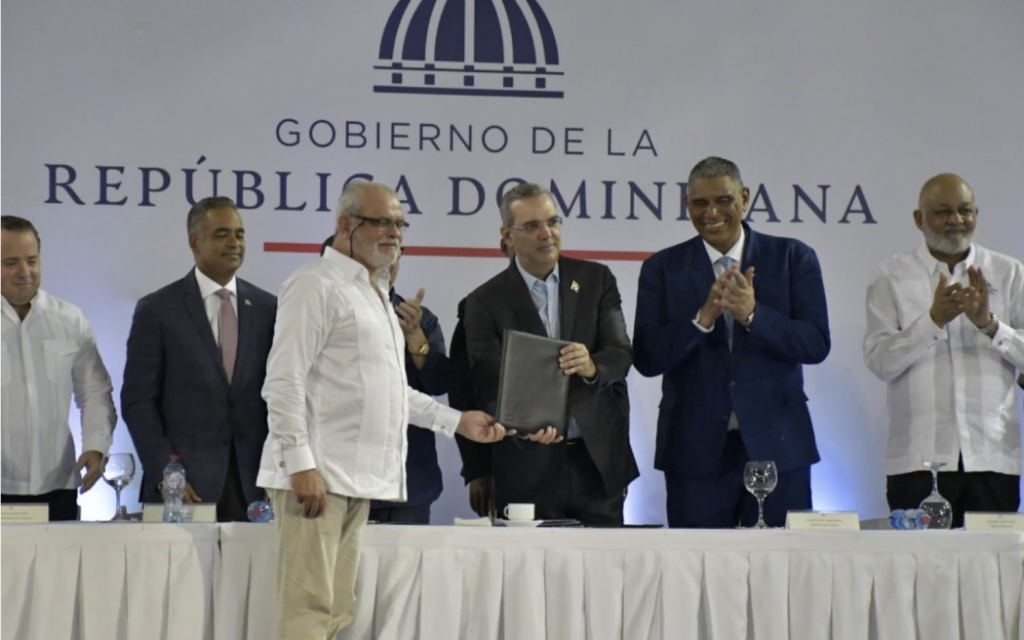 The government is betting on the better education of current and future police to improve citizen security in the Dominican Republic. In an event to launch the National Police Education Reform Strategy held on 1 August 2022, President Luis Abinader and Interior & Police Minister Jesus Vasquez announced new training plans. The plans include free education for police, their spouses and children at 52 higher learning institutions. Former rector of the state university, Roberto Santana was named the coordinator for the education improvement programs.
The six-year plan calls for a restructuring plan over the first 18 months assessment period to prepare the proposals for the comprehensive changes at the Police Education Institute and to prepare the new police that are now being recruited. The plan calls for all 35,000 police of all ranks to take three-month courses with education in human rights, ethics, and skills to deal with conflicts in interpersonal relations and the use of force for the full work force. 1,400 courses are programmed.
Basic police training has been extended from six months to one year. The government is also working on starting in the 2023-24 school year a technical technical baccalaureate in citizen security and protection to facilitate the early pre-selection of candidates with the ideal profile to enter the police education system.
At the meeting, President Abinader spoke of his expectation that the new police education plan will soon become a regional model.
Read more in Spanish:
Ministry of Interior and Police
Listin Diario
N Digital
Diario Libre
El Caribe
2 August 2022