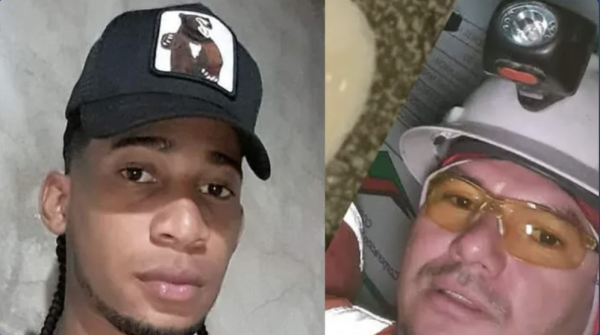 In an update on the rescue operations of the two trapped miners, the Dominican Mining Corporation (Cormidom) says they are in constant communication with Gregory Alexander Méndez Torres and Carlos Yépez Ospina. The miners were working when caught inside the subterranean mine after a landslide. The mine is located in Cerro de Maimón, Monseñor Nouel province.
The men are reportedly in good physical condition and in good spirits, given the circumstances, says the company statement.
"Our operations inside the mine continue to be closed while we focus all our efforts on the rescue operations. Dominican society can rest assured that we will not spare resources or rest until we bring our Gregory and Carlos to the surface alive and well," states Cormidom's second communiqué.
A multidisciplinary team of government authorities formed by the Ministry of Energy and Mines, the Ministry of Labor, the Ministry of Defense, the Army of the Dominican Republic, the Mining Agency, the Emergency Operations Center (COE) and Civil Defense is backing the company in the rescue.
Read more in Spanish:
Diario Libre
Noticias SIN
DR1 News
2 August 2022