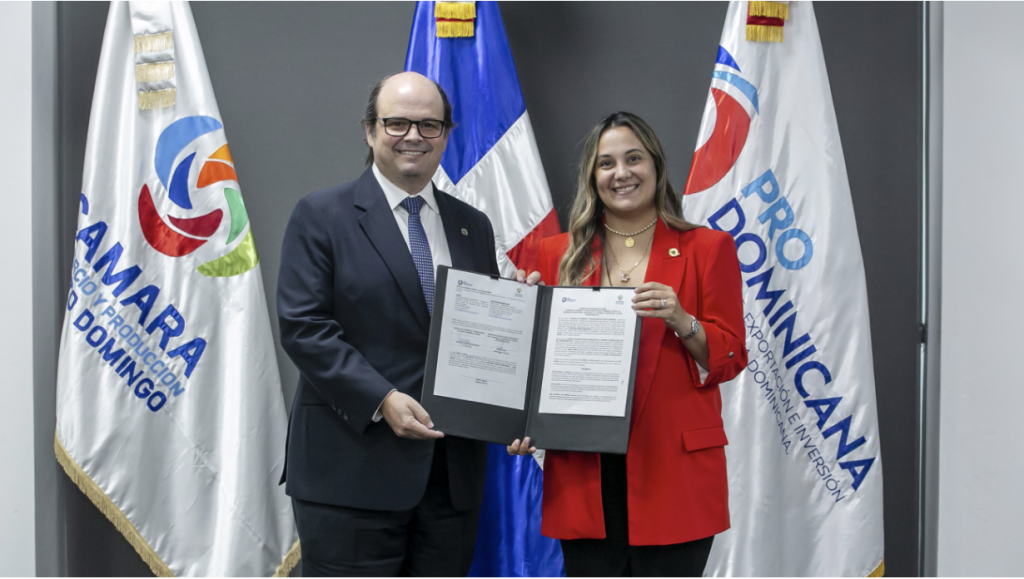 The Export and Investment Center of the Dominican Republic (ProDominicana) and the Chamber of Commerce and Production of Santo Domingo (CCSPSD) are working together to realize the potential of the Hub Santo Domingo, the largest multi-sector trade exhibition in the Caribbean. The event is developed under the business to business (B2B) format. It will be held from 6 to 8 September 2022 at the Hotel El Embajador. Buyers from different parts of the world will meet with Dominican exporters.
"With the HUB we will become the main reference for international trade in the region. This is an effort that promotes the quality of the country's producers through various platforms," explained Lidia Aybar, deputy general director of ProDominicana.
Antonio Ramos, vice-president of the Chamber of Commerce and Production of Santo Domingo, said: "The HUB Santo Domingo Chamber has become the main event for the exchange of goods between buyers and exporters in the region."
There will be exhibitions of products from the participating sectors. There will also be spaces for business to business rounds, conferences and workshops on the export process and opportunities for promotion and identification of new markets. The event is a networking platform for business people in general, investors, consultants, entrepreneurs, senior executives, business groups, decision makers and the general public.
Participants will also be able to access the services offered by the ProDominicana Connect platform, through which they can communite 24 hours a day.
The two entities announced that they are working at full speed to ensure that both exporters and buyers have the needed technical support and participants enjoy a productive Santo Domingo Chamber of Commerce Hub experience.
Read more in Spanish:
Presidency
17 August 2022