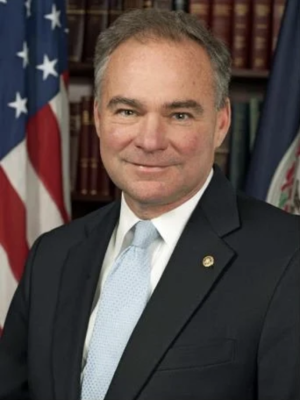 US Senator Tim Kaine (Democratic Party-Virginia) has praised the Dominican Republic as a "regional success story" and supports the country's promotion strategy for economic growth, the Alliance for Development in Democracy (ADD). The strategy seeks to take advantage of the reconfiguration of global supply chains. Senator Tim Kaine says the country is consolidating itself as one of the main destinations for large capital investments.
Kaine values the good investment climate of countries members of the new DDA. He favors nearshoring to reach target markets in a more competitive and sustainable manner. ADD brings together Panama, Costa Rica, the Dominican Republic and more recently Ecuador.
Kaine considered it timely to sign the Memorandum of Understanding between the countries members of the ADD, in which the Dominican Republic leads the commercial axis, and the government of the United States.
Likewise, he considered the agreement "great" in the challenging context caused by geopolitical conflicts, and the challenge of the supply chains of the United States installed in China that they could transfer their operations to Latin American countries that provide guarantees of the flow of commercial activity, as evidenced by those who make up the ADD.
The Alliance for Development in Democracy (ADD) seeks to promote a regional proposal to relaunch commercial, demographic and cultural links between these countries and those of the region. In addition, it promotes economic growth within the framework of democracy, human rights and the Sustainable Development Goals, as well as supporting an agenda that generates synergies between countries and other strategic partners in the region, taking advantage of the process of reconfiguring global supply chains and promoting the creation of conditions for the return of the production of goods and services to the region.
The Dominican Republic, due to its strategic location and political, economic and social stability, has been developing as a regional logistics hub, relying on nearshoring, which represents a consolidation opportunity for economic development.
Pre-existing trends have allowed the reconfiguration of global value chains (GVCs), and with it the behavior of the foreign direct investment (FDI) in the world, creating the conditions for the massive attraction of value chains that are adopting strategies of regionalization, cost reduction, resilience and efficiency to reach their markets.
Kaine has called the Dominican Republic "a success story". "In a part of the world where we have a lot of challenges, the best thing we can do is to take the nations that are favorably inclined to us and that want deeper relationships with us, that with the trend line for democracy are green rather than red, they are going in the right direction, and why not really invest in these nations because they can become examples for others," he told the Senate Foreign Relations Committee recently. He feels the US should send the message: "If you are doing things right, the US is going to be a great partner with you."
Read more:
Listin Diario
Latin American News
17 August 2022