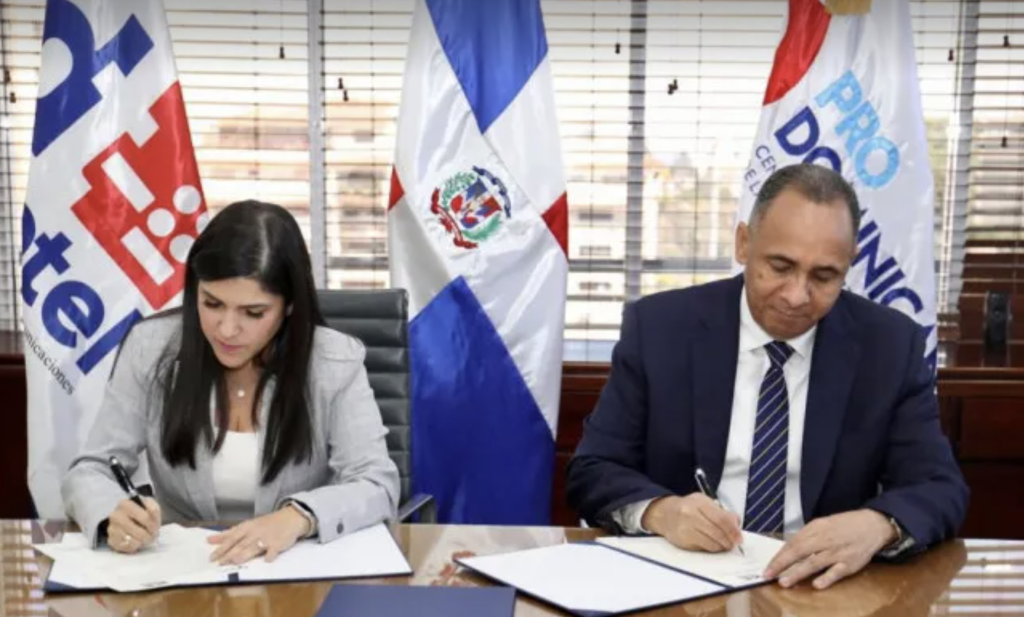 The Dominican Institute of Telecommunications (Indotel) and the Center for Export and Investment of the Dominican Republic (ProDominicana) signed an inter-institutional cooperation agreement to expedite investments.
Both Dominican government entities agree to jointly promote the digital implementation of the One-Stop Investment Window (VIURD). The tool seeks to guarantee fluidity, security, transparency and efficiency in processes of both organizations.
The One-Stop Investment Window mechanism is a single digital platform and interconnect all procedures, permits, registrations, certifications, licenses, no objections, approvals or any other type of approval required before the various governmental or municipal institutions for investment projects. It was established by Presidential Decree No. 626-12.
The agreement was signed by the president of the Board of Directors of Indotel, Nelson Arroyo and the executive director of ProDominicana, Biviana Riveiro Disla.
Riveiro Disla highlighted that the One-Stop Investment Window will streamline the processes of domestic and foreign investment aimed at developing operations in the different productive sectors of goods and services in the country, so that investors have a single point of contact more efficient and with less bureaucracy.
From January to July 2022, Foreign Direct Investment (FDI) surpassed US$1,870.9 million, for an expansion of 8.0% over the same period of 2021. In turn, this value represents a growth of 20% compared to the same period of 2019 (pre-pandemic), and it is estimated to reach US$3.5 billion by the end of the year
Read more in Spanish"
Noticias SIN
18 August 2022