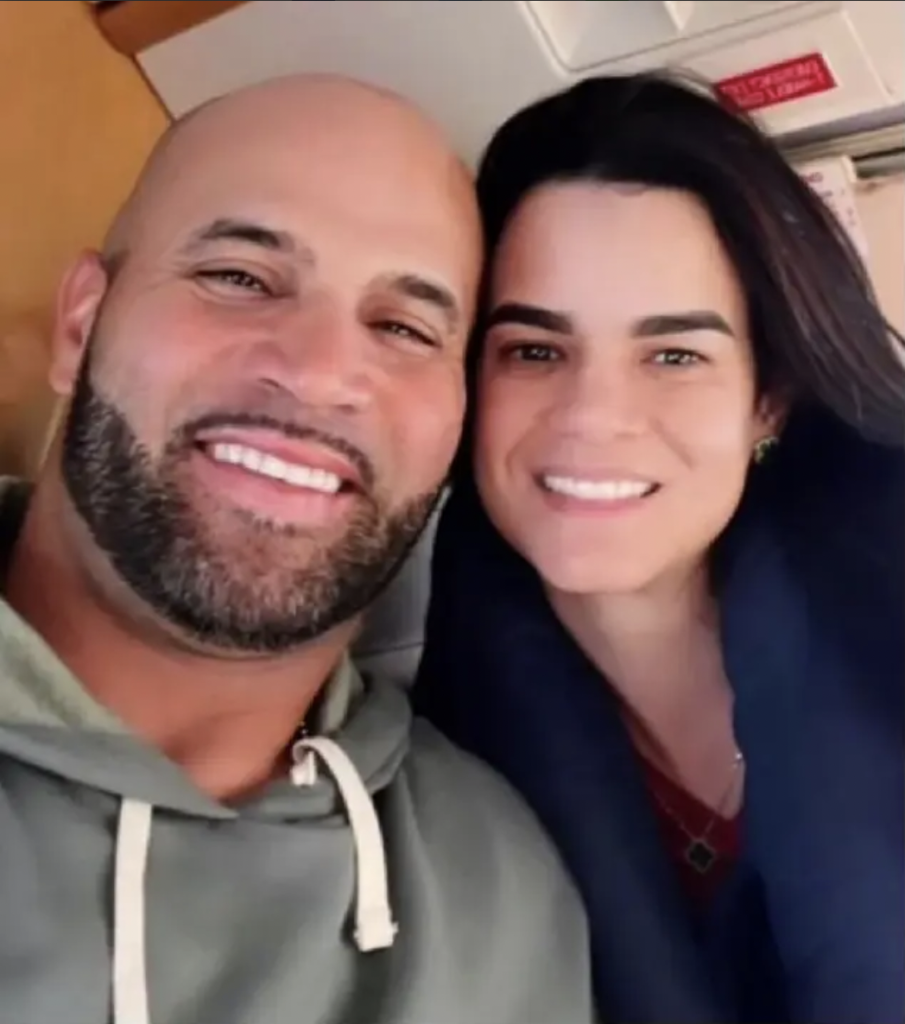 Dominicans nationwide are proud of Santo Domingo-born Albert Pujols's lifetime achievements now marked by the prowess of 700 home runs. Indeed, this week Albert Pujols was named Player of the Week as the MLB regular season is in its final days through 5 October 2022.
But with the 700th home run behind him, the rumor mill is turning with speculation he would be in a romantic relationship with the daughter of former President Leonel Fernandez. Fernandez himself was in St. Louis, Missouri on 16 September 2022 invited by Albert Pujols to throw the first ball at the game between the St. Louis Cardinals and the Cincinnati Reds.
US mainstream sports media has yet to report on the relationship between the daughter of former President Leonel Fernandez, 35-year old Nicole Fernandez, and 43-year old Albert Pujols. Meanwhile, local media in Santo Domingo has been confirming the speculation of the romantic relationship between the two. Albert Pujols has not spoken to the press directly on the matter.
Nicole Fernandez has been living abroad for years. She is best known in social media for her love for expensive designer handbags and designer clothes, and for her loving support for her father. She has a 16-year old daughter who like herself is also a political activist for her grandfather. Leonel Fernandez seeks to return to the Presidency in 2024.
In April 2022, Pujols spoke of "irreconciable differences" and announced he would be divorcing his wife of 22 years, Deidre Coronado. He filed for divorce in California. The date of the marriage is listed as 1 January 2000 and the date of separation is 16 February 2022. In May 2022, Pujols published on his social media a photo of himself kissing a baby.
Read more in Spanish:
Noticias SIN
Firstsportz
YouTube
Diario Libre
Diario Libre
27 September 2022