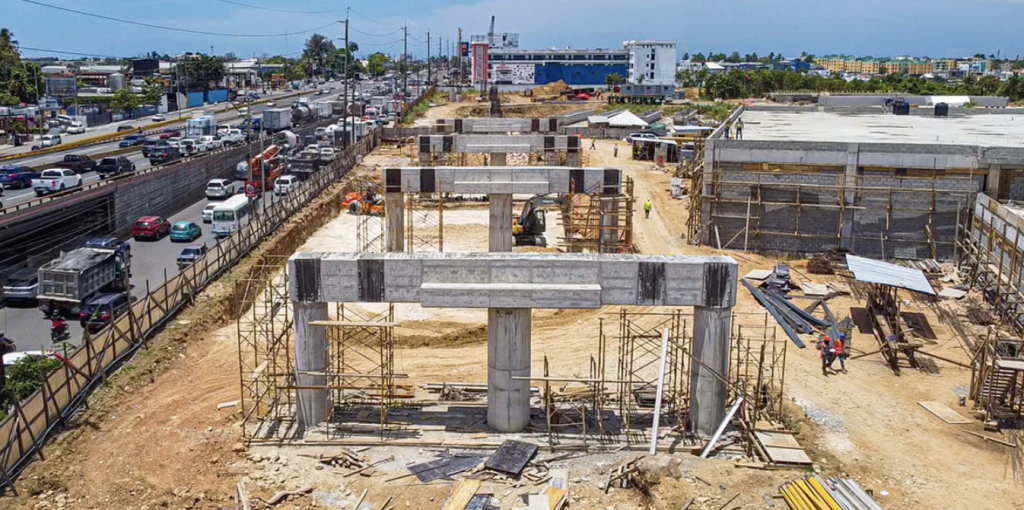 The Abinader administration National Budget 2023 bill (PGE 2023) has allocated 40% of the budget infrastructure works to the province of Santo Domingo. The province of Santo Domingo is assigned works for RD$22.44 billion. The province of Santo Domingo is the most populated in the Dominican Republic. President Luis Abinader is up for reelection in 2024.
The capital city of Santo Domingo, or the National District, is allocated 13% of the public works investments in the budget. The National District + province of Santo Domingo make up Greater Santo Domingo and are getting 53% of all government capital investments in 2023.
Mass transit works are under construction in Greater Santo Domingo. These include the Santo Domingo West and Los Alcarrizos cable car system and the extension of Metro Line 1 into Santo Domingo North.
For the National District, there are works in the Colonial City, the densely populated Domingo Savio neighborhood (La Ciénaga and Los Guandules) and road infrastructure in District 2 of the National District.
Major public works are also planned for Montecristi, Dajabón and Santiago province.
After Greater Santo Domingo, the province of Montecristi in the Northwest is getting a big chunk of the National Budget. The major works to improve the Port of Manzanillo, its connecting roads, a municipal hospital in Villa Vásquez and other works will inject RD$3.90 billion into that province that is at the northwestern corner of the Dominican Republic.
Santiago province is getting public works investment for RD$3.26 billion with lots targeted to improve its roads connecting to the north.
The government has budgeted RD$2.68 billion for the border fence, a municipal hospital and public schools in Dajabón province, south of Montecristi province and on the border with Haiti.
Read more in Spanish:
El Caribe
21 November 2022