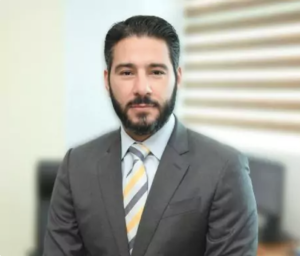 President Luis Abinader appointed Francisco Alberto Torres Díaz as Superintendent of Pensions of the Dominican Social Security System through Decree 700-22.
Torres Díaz, until now deputy director general at the Tax Agency (DGII), holds a degree in Economics and Business Administration with a concentration in Finance and International Trade from Drexel University's LeBow College of Business in Philadelphia, United States, and a Master's degree in Applied Macroeconomics from the Pontificia Universidad Católica de Chile.
He has participated in multiple projects as executive president and chief investment strategist of Towers Capital Group, in addition to serving as financial advisor to Dominican companies in the construction, commerce, health, finance, and tourism sectors, among others.
He was also head of the Macroeconomic Modeling Division of the Central Bank of the Dominican Republic, in charge of the projection of key macroeconomic variables and policy recommendations of the Monetary Programming and Economic Studies Department, where he coordinated the estimation of the first Dynamic Stochastic General Equilibrium Model for the Dominican Republic.
In addition, he has studies and certifications in the Public Management Leadership Program (PLGP) at Georgetown University and Barna Management School. At the International Monetary Fund he studied programs of: Monetary and Financial Statistics in Brazil, Monetary and Financial Programming with Inflation Targets in Washington, D. C.; Macroeconomic Diagnostics in Guatemala; Advanced Macroeconomic Projections in Lima, Peru, and Use of DSGE Models in Policymaking in Washington, D. C.
In addition, as part of his academic preparation, he did studies in Mexico on Modeling for Monetary Policy in Latin America and the Caribbean. Also, at the Center for Central Banking Studies of the Central Bank of England and Policy Evaluation and Estimation with Dynamic and Stochastic General Equilibrium Models at the Center for Latin American Studies (CEMLA) in Lima, Peru.
Read more in Spanish:
Presidency
24 November 2022