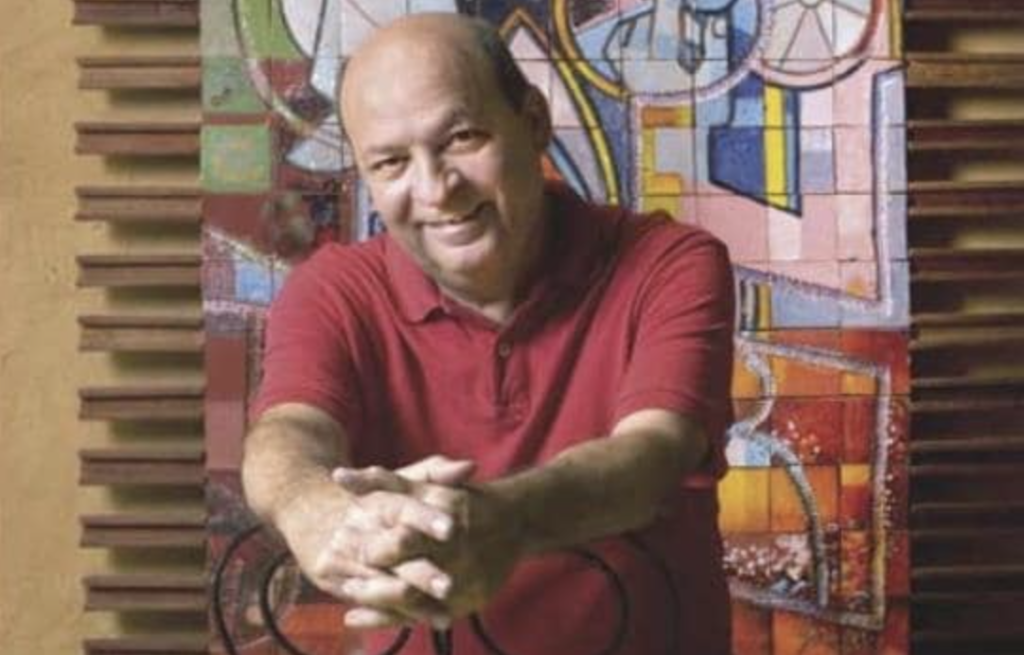 Visual artist Said Musa won the National Visual Arts Award 2022, the annual award given by the Ministry of Culture recognizing career artistic achievements. The award comes with a cash prize of RD$1 million.
"For any person it is a valid recognition to continue working, which is what we visual artists do. I am pleased; it is a commitment to continue working, something I have always done in my career of more than 50 years. I will try to continue setting an example with my work," Said Musa commented when interviewed by Diario Libre.
In evaluating the development of the Dominican plastic arts, he considered that the country has come a long way. "Plastic arts in the country have developed enormously. Painting is the reason for the life of thousands of people now. If we look back at the 60s, when only five or six people painted, today there are thousands who do it in the capital alone," he said.
Said Musa started painting at the National School of Fine Arts in 1967 in Santo Domingo. "I was very young; I was only 11 years old, then in 1972, I entered the workshop of Master Jaime Colson," he recalled when interviewed by Diario Libre. Musa was born in Santo Domingo in 1956.
Musa is a painter, ceramist, muralist and sculptor. He won the first prize in sculpture at the XVIII National Biennial of Visual Arts. Museum of Modern Art. He has also won the first prize in sculpture at the XIV E. León Jimenez Art Contest and a first prize in sculpture at the XIX National Biennial of Visual Arts.
Previous winners of the Visual Arts award are:
Darío Suro (1993), Antonio Prats Ventós (1995), Fernando Peña Defilló (2010), Ada Balcácer (2011), Domingo Liz (2012), Ramón Oviedo (2013), Elsa Núnez (2014), José Cestero (2015), Thimo Pimentel (2016), Rosa Tavárez (2017), Iván Tovar (2018) and Jorge Severino, Amable Sterling, Bismarck Victoria, Domingo Batista (2019), Vicente Pimentel and Antonio Guadalupe (2021).
It has also been awarded post mortem to: Gaspar Mario Cruz, Luichy Martínez Richiez, Clara Ledesma, Silvano Lora, Cándido Bidó, Paul Giudicelli, Gilberto Hernández Ortega, Guillo Pérez, Soucy de Pellerano, José Rincón Mora, Tony Capellán and Danilo de los Santos.
Read more in Spanish:
Diario Libre
Diario Libre
30 November 2022