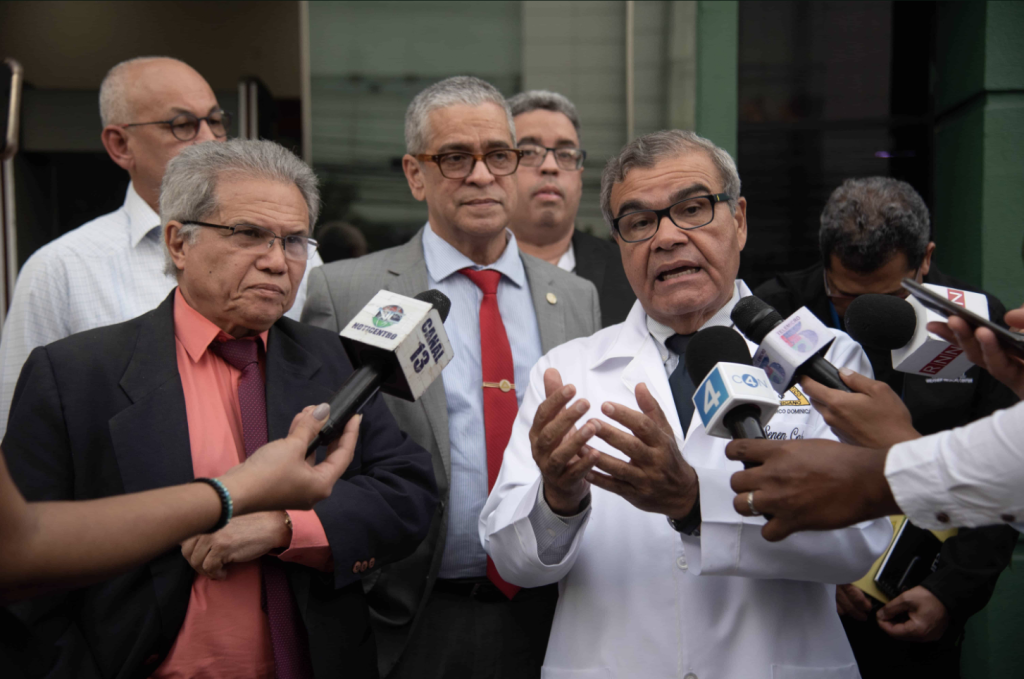 A reader of these lines has probably experienced the effects of the dispute between the Dominican Medical Association (CMD) and other medical professional entities and the Health Services Administrators known as ARS or the local HMOs in the Dominican Republic.
The dispute has resulted in health insurance holders being denied services by physicians, hospitals and other services over the past months. In other cases, insurance companies have reimbursed the patients.
The CMD struggle is about getting the ARS to update their pay schedules, modernize their lists of medicines and procedures and ease some of the restrictions. For instance, if a pharmacy does not have the meds the company prescribed, the pharmacy will not accept the insurance plan coverage for a different brand.
The list is long, but Dr. Senen Caba, the current head of the Dominican Medical Association (CMD) says he is optimistic there will be advances after the last bargaining session late last week. The next meeting is set for Wednesday, 25 January 2023 at the National Social Security Council headquarters on Tiradentes Avenue in the National District.
Furthermore, the doctors are asking for an expansion of the medical treatments covered by the insurance, increased honorariums, and payment for emergency treatments. Since the doctors went into the last session prepared with a written proposal, the ARS representatives asked for at least three months to "study" the suggestions. The doctors told them no, just two months.
The two teams are divided into those who charge for medical services and those who pay for these services. And since this feud commenced, many have suffered the consequences, with ARS such as Universal, Primera, Mapfre, Monumental, Renacer, and Simag being rejected by doctors and medical centers, depending on the geographical region of the patient. Lots of fingers are crossed that this gets settled, and soon.
Read more in Spanish:
Diario Libre
El Informe con Alicia Ortega
23 January 2023