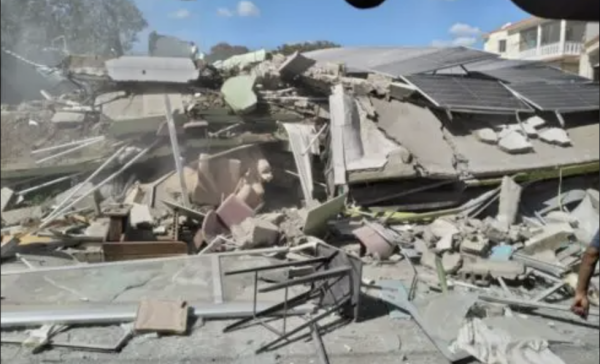 Engineer Osiris de León, the country's earthquake and structural engineering expert, says the owners of the collapsed furniture and appliances building in La Vega were aware of the structural problems of the Multimuebles building. He said engineering norms were blatantly violated. He attributed this to the tendency for Dominicans to underestimate risks, given our Caribbean nature.
He highlighted two structural engineers had warned the owners that the building should be demolished after a fire caused major damage to a third floor. Instead, the owners chose to build a fourth floor. He said the collapse was detonated when workers employed on a renovation in the ground floor demolished a structural wall. Minutes after, the entire building collapsed.
Rescue crews using trained dogs found the corpse of 31-year old Yasiris Joaquín de Jesus under the rubble. She was an administrative employee who had just returned to work after pregnancy leave. She leaves a three-month baby girl orphaned. She was on the ground floor when the collapse occurred. Rescue crews rescued another woman alive who is hospitalized at the Juan Bosch Trauma Hospital.
"For us it has been a bitter sweet experience, we were able to rescue one of the young women alive, and the last one the canine units found her, but she was no longer alive," explained engineer César Arturo Abreu, chief of the rescue crews.
The collapse of the R&S Multimuebles store, located on Las Carreras street in La Vega, occurred around midday Wednesday, 18 January 2023. The building had four floors.
De Leon explained that when the fire occurred in 2019, two structural engineers recommended the demolition. "Instead of ordering the reinforcing of the building, the owners ordered that a floor be added," said De Leon. He said the owners totally ignored that the intense heat of the blaze of the fire would have caused major weakening to the old structure.
De Leon stressed construction norms were clearly violated. He said that on the same day of the collapse, an engineer had been at the site and ordered people to leave because of the high risk.
Read more:
Hoy
Una Nueva Mañana
23 January 2023