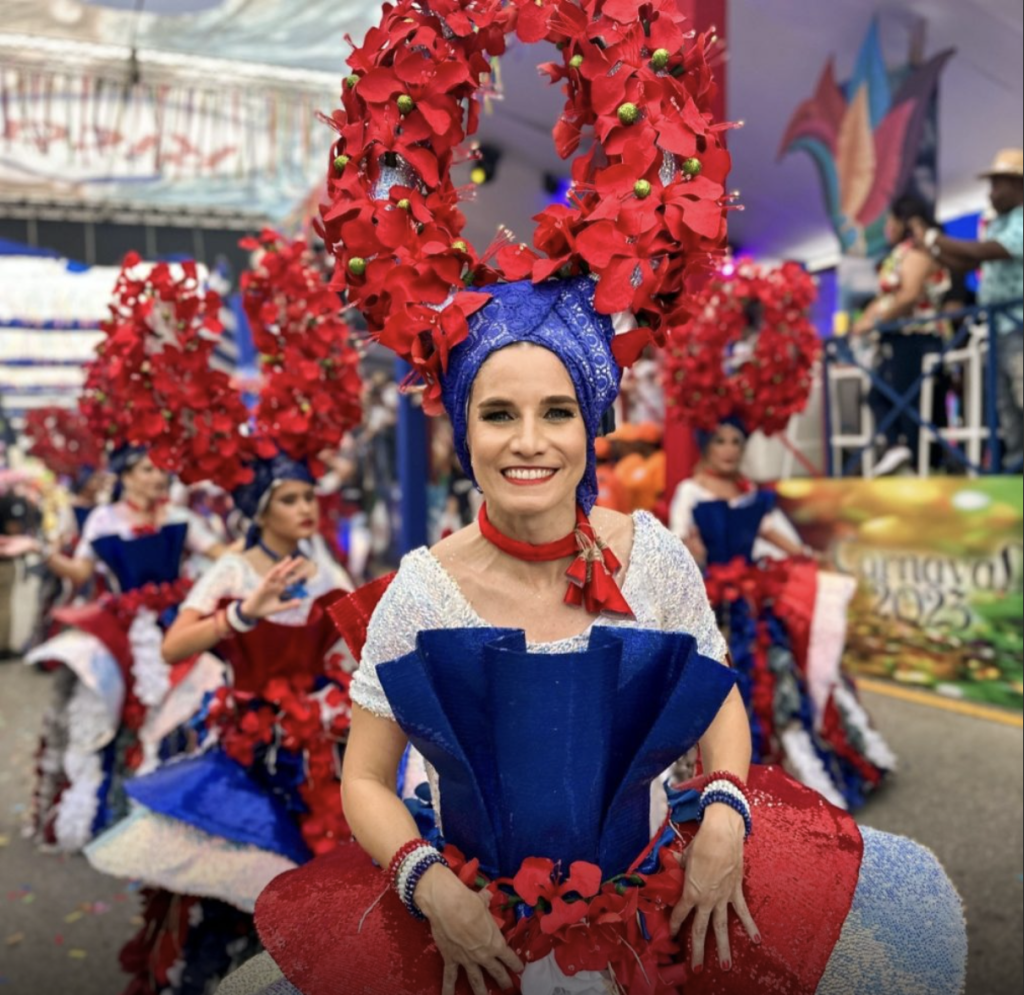 The carnival season began in the Dominican Republic on Saturday, 4 February 2023 with the parades in Punta Cana. Carnival is a time when the old traditions are expressed in costumes, dances, and chants.
With the passing of the Covid-19 restrictions, carnivals are being held across the nation, with the major shows in Punta Cana, La Vega, Santiago, Bonao, Cotui, all Puerto Plata, all culminating in Santo Domingo on 5 March 2023 when the Great Carnival Parade will take place along the sea-bordering Malecon.
Here are a few notes and hints from Diario Libre on where to go and what you will see.
In La Vega there will be 140 carnival groups attending, spread out in what they are calling 96 "caves," along with 30 different carnival figures and the ever-present, and oh-so-dangerous "diablos cojuelos" and their inflated animal bladders that are attached to a rope and the rope to a stick. These are used to strike the passersby on the backside and drive out the devils. They sting!
From now until March, carnival activities are staged at the area of the Monument in Santiago de los Caballeros every Sunday from early afternoon on into the evening. This year's events are dedicated to the famous folklorist Victor Erarte (Vitico). This is a massive gathering.
Everything takes place in the central park in Bonao.
In Cotui, the central figures are the "Platanuses" or Plantain Men. These are guys that dress up in dried plantain leaves and use masks made of large gourds. The Tribu of Cotui appear on Sundays, along with the entertainment at the park.
To the north in Puerto Plata, the Taimascaros, a reference to the Tainos, the original inhabitants of the island, are the main attraction, but each barrio also parades on Sundays until March. The Big Finale is scheduled for the last Sunday in February at the Puntilla del Malecon.
For 14 years, Punta Cana has joined in the carnival tradition with its parades on the Boulevard 1 November. In past years, Punta Cana had been last to hold their carnival. This year, Punta Cana hosted its carnival first, on Saturday, 4 February in Puntacana Village.
Read more in Spanish:
Diario Libre
6 February 2023