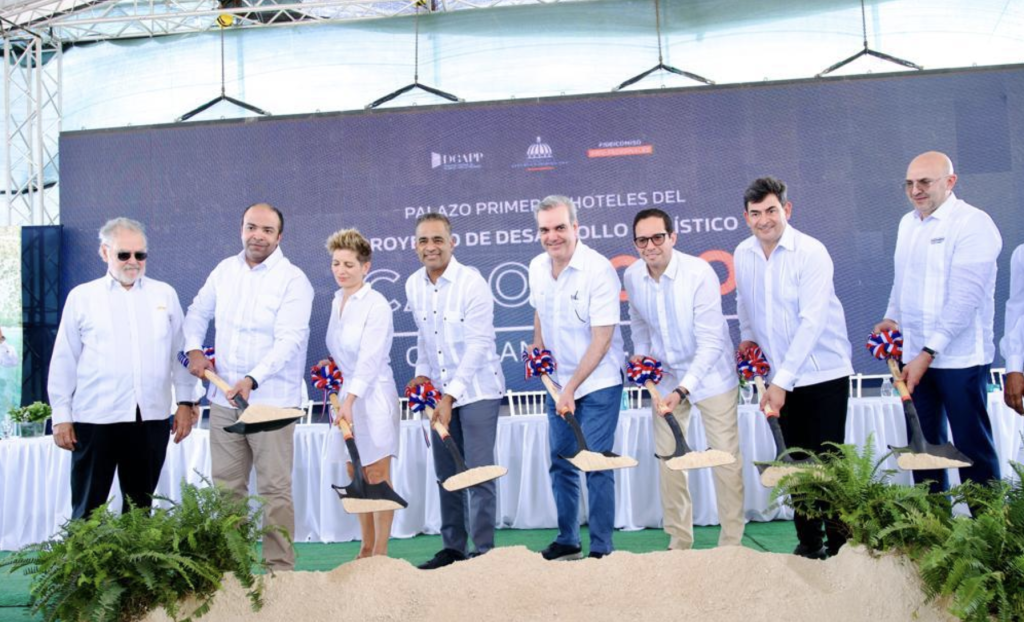 President Luis Abinader was in Pedernales on Sunday, 5 February 2023 for the groundbreaking for the first two Pedernales-Cabo Rojo Tourism Development Project resorts. Therrestra-Estel and Cocaro Development are the first two companies to build resorts under the Pro-Pedernales public-private alliance.
The all-inclusive resorts will operate as an Iberostar and a Hyatt Inclusive Collection Part of World.
The construction is expected to cost US$240 million for 1,100 resort rooms in the Cabo Rojo beach area. This is a first phase of the tourism development of the region that is scheduled to reach 12,000 hotel rooms in the next 10 years. At present, the entire province has around 200 rooms located in small hotels. The population in the province is around 53,000.
The Pedernales-Cabo Rojo Development Plan contemplates works with investments estimated at US$2.25 billion over the next 10 years, including nine hotels, an international airport, a shopping center, an aqueduct, a wastewater treatment plant, electrical transmission system; water and sanitation works, highways such as the Enriquillo-Pedernales, and internal roads in Cabo Rojo.
Regarding the progress of other works, such as the water and sewage works, the director of Public-Private Partnerships, Sigmund Freund, explained that in December 2022 the designs for the wastewater treatment plant were completed and that they are currently in the construction process. Meanwhile, the designs for the electrical substation and the transmission line systems are under final review.
The works fall under the supervision of the Fideicomiso Pro-Pedernales and the Dirección General de Alianzas Público Privadas (Dgapp).
Read more in Spanish:
Pro Pedernales
7 February 2023