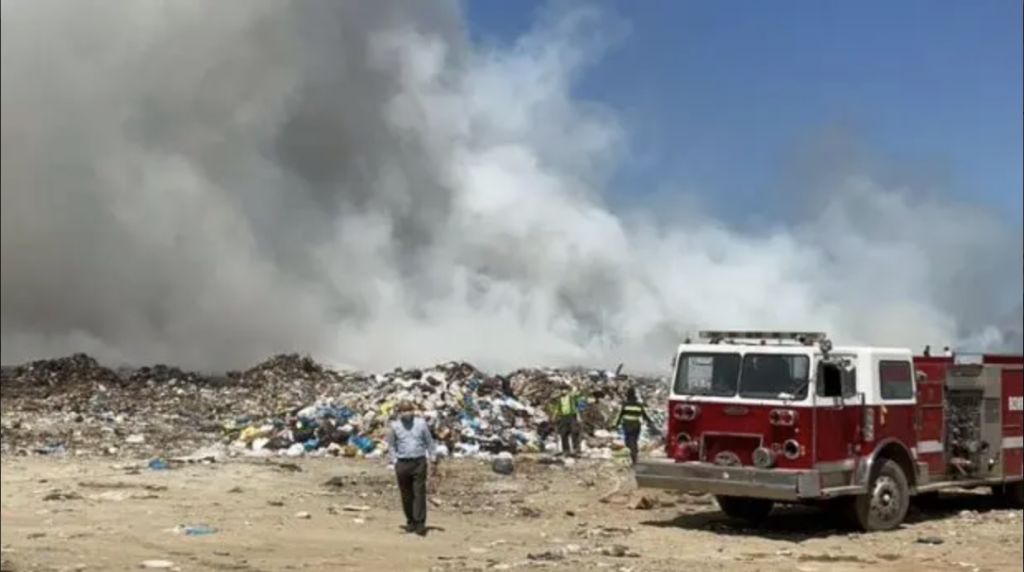 The reported six-day delay in fire-fighting equipment arriving since a fire first took hold of the open air municipal garbage dump in Buena Vista, Jarabacoa in La Vega province is said to have allowed the fire to develop.
Gradually, equipment arribed but the fire had already taken hold and created a smoke problem affecting nearby communities.
On Sunday, 12 March 2023, Diario Libre reported firemen said that 75% of the fire had been put out and it was under control, not generating smoke that affected the communities.
An investigation is ongoing because it is unclear whether the fire was caused on purpose or originated by itself due to mismanagement of the municipal garbage dump.
Read more in Spanish:
Diario Libre
Hoy
Noticias SIN
Noticias SIN
13 March 2023