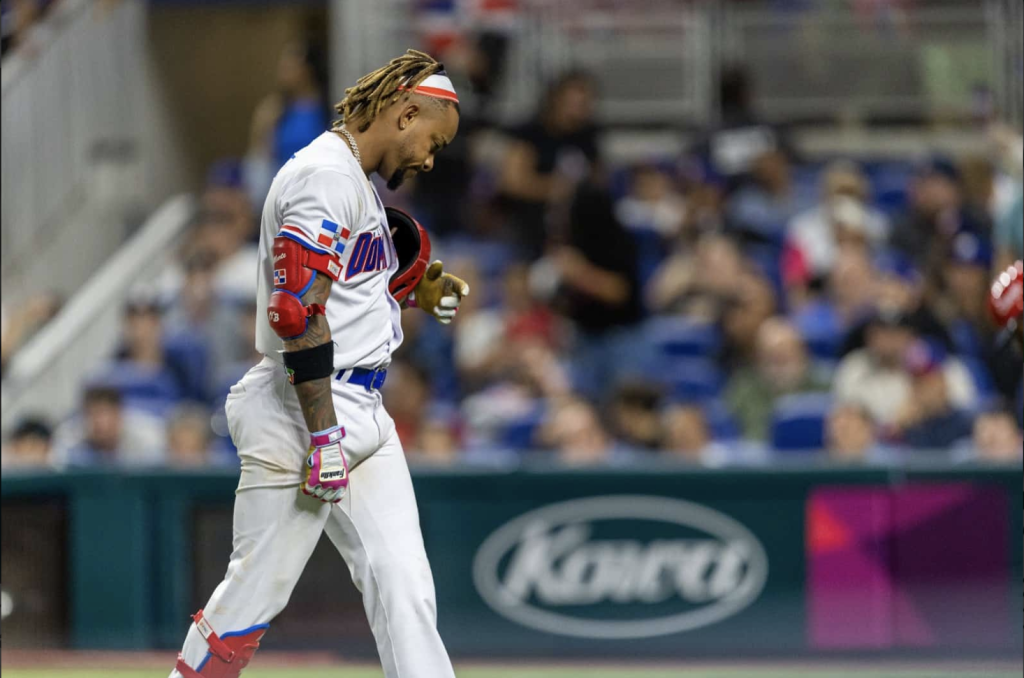 The arch-rivals Puerto Rico and the Dominican Republic filled the loanDepot ballpark in Miami. Both teams were there with heart and soul, and the fans, too.
MLB in its report on the game, stated: "Wednesday's game between the Dominican Republic and Puerto Rico lived up to its enormous hype. The level of play on the field was unrivaled. It seems impossible to find another baseball game that had more passion and louder decibel levels coming from the 36,025 fans in the stands."
Someone had to win and it was Puerto Rico. The game ended 5-2 in favor of Puerto Rico that now moves to the 2023 World Baseball Classic quarterfinals. The injury of Edwin Diaz, playing for Puerto Rico, and who was taken out on a wheelchair, put a damper on Puerto Rican fans' enthusiasm for the win.
The teams that move on to the quarterfinals in the WBC are:
Pool A: Cuba and Italy
Pool B: Japan and Australia
Pool C: Mexico and USA
Pool D: Venezuela and Puerto Rico
Read more:
MLB
MLB standings
Diario Libre
16 March 2023