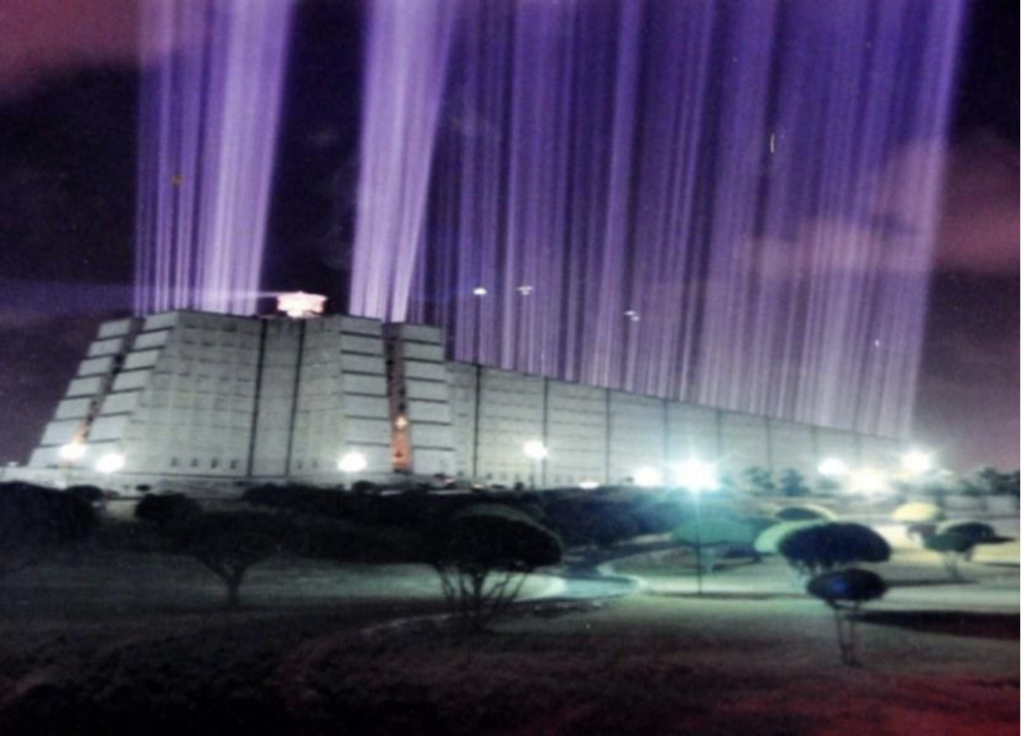 The mayor of Santo Domingo East, Manuel Jimenez turned on a sampling of the new lighting system at the Columbus Lighthouse this past 1 May 2023. The project is developed in coordination with the Ministry of Culture and the United Nations Development Program (UNDP). It aims to restore the splendor of the historic landmark where the tomb of Christopher Columbus is located.
As reported, the test used a first LED light that was custom manufactured for the Columbus Lighthouse by a German company represented in the Dominican Republic by Sectag International Latin America.
After the successful test and calibration, the 178 LED lights of the new system of low consumption and digital configuration will be manufactured within the framework of a donation agreement. These will be able to be illuminated with the colors of the flag or commemorative dates, said Juan del Orbe, liaison between the Santo Domingo East City Hall and the UNDP.
The Columbus Lighthouse was inaugurated on 6 October 1992 to commemorate the 500th anniversary of Christopher Columbus' arrival to the island. It is a structure in the shape of a Latin cross, almost 240 meters long and 60 meters wide at its widest part. In its first years, it projected a cross into the sky.
Read more in Spanish:
Twitter
Listin Diario
Acento
Sectag
DR1 News
2 May 2023