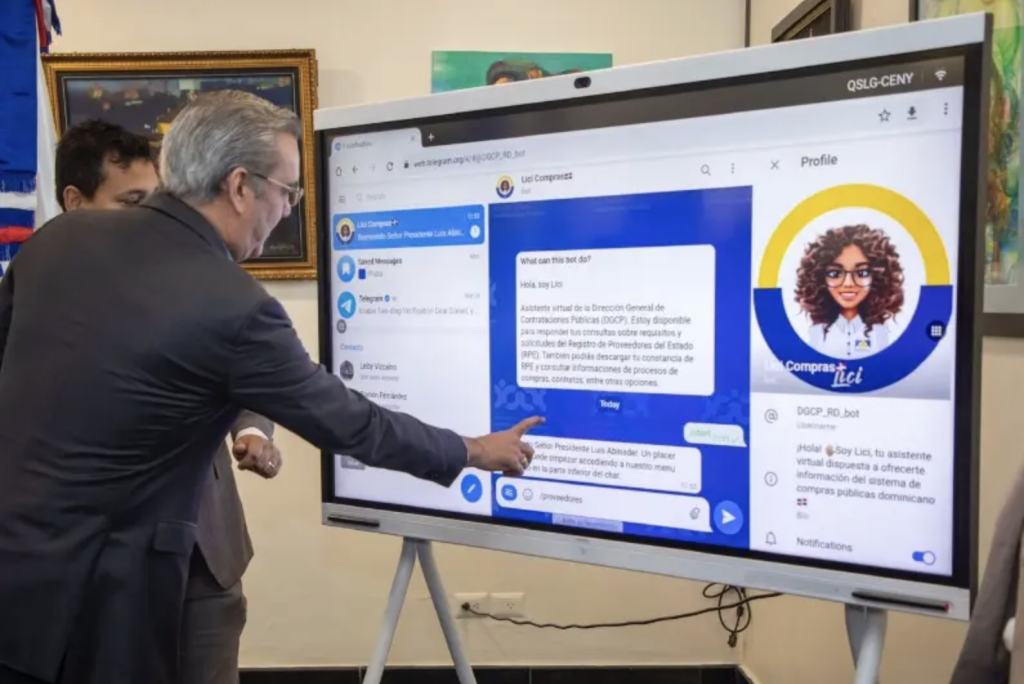 The Public Procurement Agency (DGCP) has submitted a bill to Congress for amendments to its law. Nevertheless, the bill has stagnated in the National Congress, despite the ruling party, the Modern Revolutionary Party (PRM), being majority in both the Senate and the Chamber of Deputies. Likewise, the DGCP said the past authorities did not give them access to the source code to make changes to the DGCP transactional portal.
Now, the Abinader administration announced on 23 May 2023 new technological tools for the DGCP_ that seek to improve transparency, reliability and operability in managing government procurement and contracts.
President Luis Abinader on 23 May 2023 stated during the official launch of the new tools: "Today we present three solutions of the Innovation Factory, tools that will undoubtedly, improve our management, but also bet on something more than that. The principles that govern it are collective intelligence, interdisciplinarity and user design thinking," said the President.
President Abinader said Innovation Factory, a catalyst for research projects, has developed prototypes and diagnosis of problems affecting the Public Procurement System and solutions for government management.
The DGCP launches its new online platforms — Innova Compras, Lici Compras and App Contrataciones RD.
Innova Compras is described as a robust and reliable electronic system to maintain quality and transparency in public procurement.
Lici Compras is a virtual assistant on the Telegram instant messaging platform, through which users can consult information on the requirements and requests of the State Suppliers Registry, download their RPE certificate, review the history of contracts, processes and statistics related to purchasing units, download specifications, among other functionalities.
Contrataciones RD App is an online tool targeting suppliers and citizens in general who will be able to access information on the public procurement processes of their interest, activate notifications and view the status of their State Suppliers Registry. Likewise, they will be able to learn about available training and open data, among other important information.
President Abinader also announced the implementation of a Price Information System, a tool designed to provide public institutions with updated and reliable information on the prices of commonly used goods they need to carry out their roles.
The President stressed the new actions promote more integrity and higher levels of transparency and efficiency using the new integrated, innovative and public service-oriented digital platforms.
Read more in Spanish:
Presidency
El Dia
Listin Diario
24 May 2023