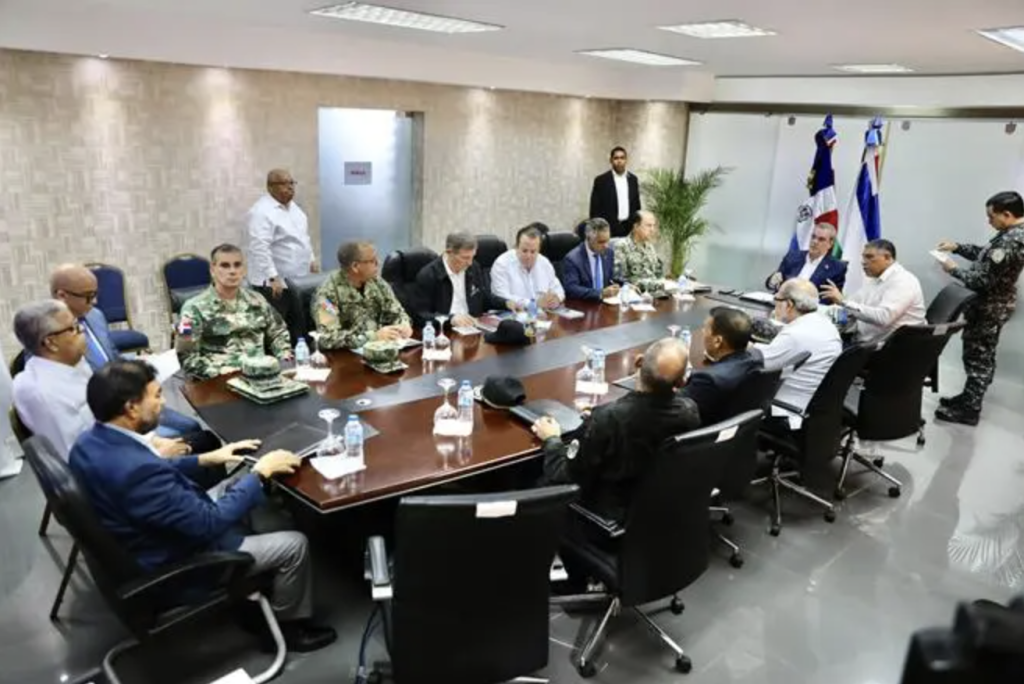 The National Security Council on Monday, 11 September 2023 decided on new measures to respond to the construction of an irrigation canal in Haiti that will affect the course of the waters of the Masacre River. The Masacre River is important for Dominican farmers.
The National Security Council measures:
Permanently suspend the entry of all those involved in the conflict and stop the issuance of visas to Haitian citizens until further notice. The Dominicn government has issued more than 376,000 visas to Haitians since August 2020.
Maintain the total closure of the border through Dajabón and, if the conflict is not resolved by Thursday, 14 September 2023, the Dominican government would completely close the border for land, sea and air trade. At present only the northern gates are closed.
Reactivate a short term measure at La Vigia canal to guarantee water supply to Dominican farm producers.
Start constructing the Don Miguel dam project as a definitive long-term solution. The design of this work began last year and it is estimated that construction will take about 30 months, with an approximate cost of RD$2.7 billion. Bidding will begin immediately. The Don Miguel dam on the Dajabón River is intended to protect the water for Dominicans.
Request a bilateral meeting of the binational water table to agree on a definitive solution.
Currently, the border gates in Dajabon are closed and a temporary crossing has been set up for the return of merchants who live on this side of the border.
The atmosphere is tense in some areas, especially in the territorial strip where the canal that seeks to divert the waters of the Masacre River towards Haitian territory is under construction.
President Luis Abinader said that the government would purchase perishable goods from producers that sell that produce to Haiti. These producers are affected by the closing of the Dajabón border.
President Abinader explained the measures are taken because of lack of governance in Haiti.
Read more in Spanish:
Presidency
Noticias SIN
Noticias SIN
El Dia
Diario Libre
Noticias SIN
Listin Diario
N Digital
N Digital
Hoy
Diario Libre
Diario Libre
12 September 2023