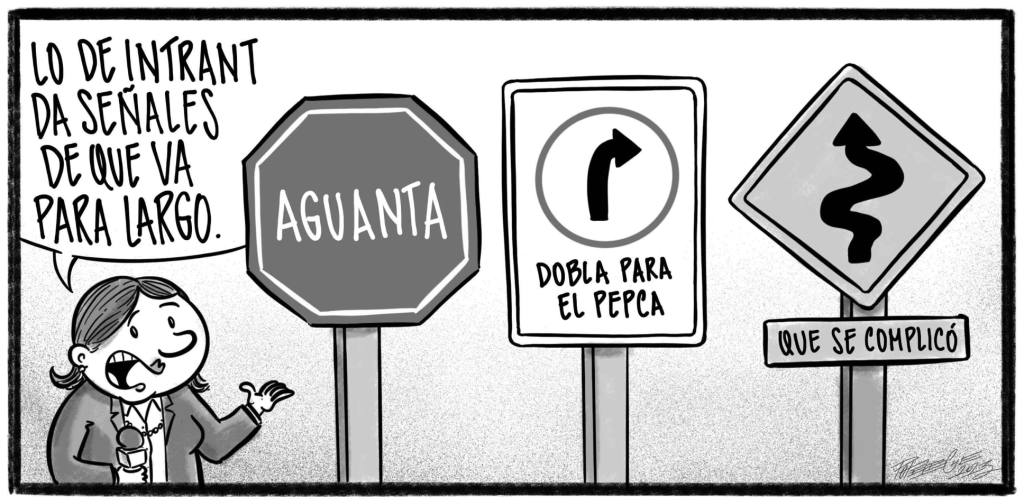 President Luis Abinader says it is up to the institutions in the Dominican Republic to conclude what Diario Libre has named the Intrantgate scandal. Abinader made the remark when speaking at the weekly La Semanal press conference on Monday, 13 November 2023.
The Intrantgate scandal is about the RD$1.317 billion contract signed by removed Intrant director Hugo Beras to modernize the traffic lights system in Greater Santo Domingo. The past contractors of the modernization had protested the tender yet it took the Procurement Agency (DGCP) months to put a stop to the irregularities-filled traffic system modernization contract signed with Transcore Latam SRL.
Carlos Balcacer, the defense lawyer for the general manager of Transcore Latam had threatened to disconnect the system and cause chaos in Santo Domingo. US traffic light supplier
Transcore LP says Transcore Latam had submitted documentation pretending to represent them as a project partner. New media reports link Transcore Latam to one of the owners of the supplier of license renewals in the Dominican Republic, DKolor.
Carlos Pimentel of the Procurement Agency (DGCP) announced he is passing the entity's investigations on to the Attorney General's public corruption agency (Pepca) for further investigations.
The civic watch dog group Participacion Ciudadana is calling for prosecutors to take Transcore Latam to court for fraud to the state.
People commenting on the developments say the Abinader administration also passed on similar scandals when possible corruption was denounced, including the Ministry of Youth (Kinsberly Taveras), Ministry of Education (Roberto Furcal), Presidency Strategic Programs (Neney Cabrera), Ministry of Public Health (Plutarco Arias) cases and more that have made headlines and later have not reached any conclusions or penalizations for the government officials involved.
Follow the story in Spanish:
Diario Libre
Diario Libre
Diario Libre
El Caribe
Noticias SIN
Noticias SIN
El Informe con Alicia Ortega
DGCP
El Nuevo Diario
Listin Diario
Listin Diario
Esta Noche con Mariasela
DR1 News
14 November 2023