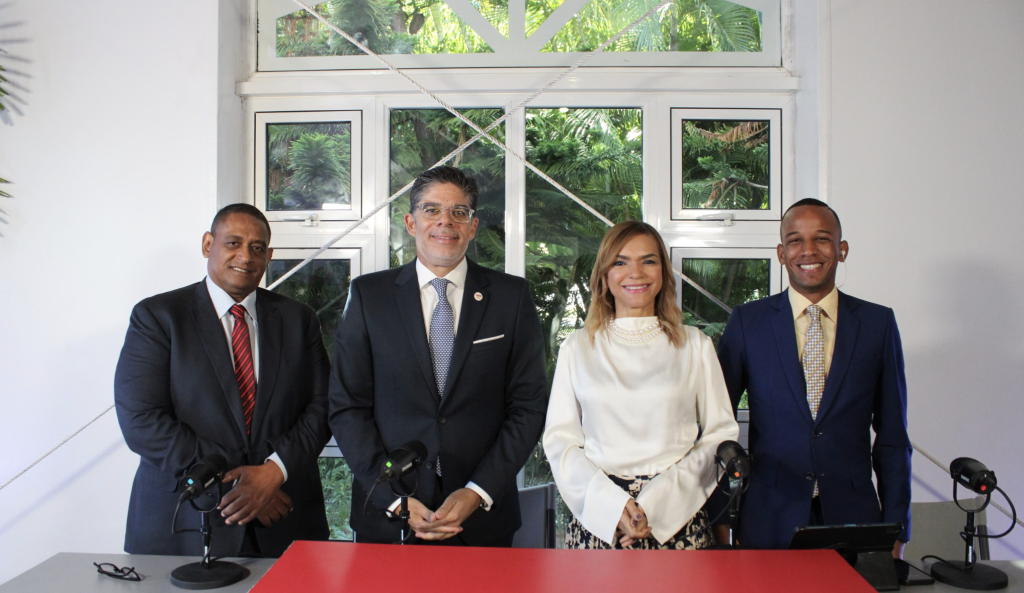 Presidency Minister Joel Santos spoke during the opening of the 5th French Week in the Dominican Republic at the Hotel Embajador and highlighted that the Dominican Republic is the leader in French foreign investment and France's main trading partner in the Caribbean.
He spoke of the partnership between both countries for improvements in mass transport in the country's two leading metropolitan areas – Greater Santo Domingo and Santiago. French technology (Alstom and Poma) are powering the mass transport works underway. The French export agency has lent the Dominican Republic more than EUR1 billion in loans towards these projects.
Santos spoke of how these actions are part of the strategic vision for taking advantage of the geographic location of the Dominican Republic to turn the country into the major logistics hub for the region while improving the quality of life of citizens.
He spoke of the country's gradual transition and expectations that by 2025, 25% of the country's power demand will be supplied by renewable energies.
Santos also addressed the efforts underway through the public and private sectors working together to strengthen the ties between both countries and the collaborations for planet sustainability.
The organizer of the event with the Embassy of France, George Galiber, president of the French-Dominican Chamber of Commerce and CEO of TotalEnergies in the Dominican Republic, highlighted the importance of fostering innovation and competitiveness in his opening words. He said that the Dominican Republic and France share objectives of development with combatting climate change as a priority while favoring jobs that bring economic development and welfare to the people. "The Dominican Republic is a privileged partner," he stressed. He spoke of the 170 member companies of the French Chamber of Commerce, around 200 French companies based in the Dominican Republic and around 3,000 French residents. He estimated French investment at more than US$5 billion.
Also speaking during the opening, French legislator Eleonor Caroit stressed the priority France gives to the Dominican Republic in its international relations. She spoke of the shared vision for more economic growth respecting the environment. Moreso, she stressed the shared objectives of multilateralism of the French and Dominican governments at a time when she said the world is becoming so polarized.
Read more in Spanish:
El Nuevo Diario
16 November 2023