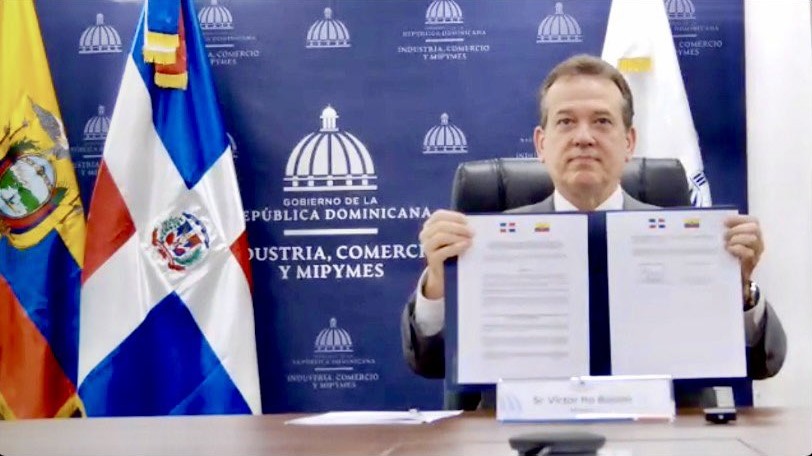 Industry & Commerce Minister Victor (Ito) Bisono was in Quito, Ecuador for the signing of the agreement to start negotiations for a partial scope trade agreement, Ecuador President Guillermo Lasso reported on his X account on Wednesday, 15 November 2023.
The announcement is a follow-up of a previous agreement between Lasso and President Luis Abinader to take action to stimulate more trade between both countries.
"Thanks to the excellent relationship we have had with President Luis Abinader and his government, today we sign the instrument with which we begin the negotiations of a Partial Scope Agreement with the Dominican Republic," Lasso wrote on his X network account. (formerly Twitter).
If the agreement is signed, Ecuador would become the first country in South America to have a trade agreement of this kind with a Caribbean country," remarked the Lasso, who leaves office on 23 November 2023. President-elect Daniel Noboa will replace him.
Lasso also fostered the signing of trade agreements with China, South Korea and Costa Rica that are pending congressional approval.
A partial scope agreement is a basic trade agreement that includes tariff reductions on a specific group of goods, sometimes unilaterally. It is usually seen as the first stage in a long-term larger opening process.
The Dominican Republic has a partial scope agreement with Panama.
Read more in Spanish:
X (Twitter)
El Dia
16 November 2023