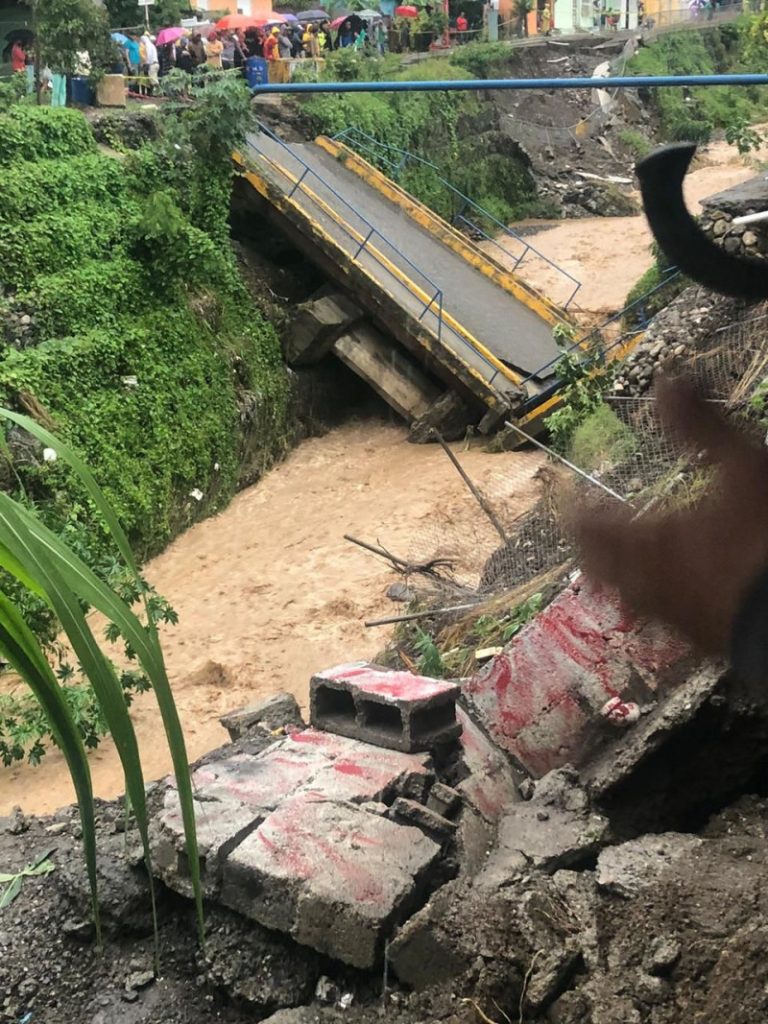 The International Monetary Fund was in town, great musicians were in town, and a Korean Folk Festival was on the schedule. None of that was news. The real news was the disastrous effects of Tropical Disturbance 22, which dumped over 15 inches (38 cm) of water over Greater Santo Domingo and the National District as well as most of the southern part of the Dominican Republic.
A spectacular collapse of part of the retainer walls of the 27 de Febrero Avenue at the intersection of Maximo Gomez, perhaps the busiest intersection in the country, crushed several cars, and, so far, the authorities recovered nine corpses in the collapse.
Streets around the nation's capital were flooded, and movement was greatly limited. So much so that a beer truck loaded with President beer was overturned on John F. Kennedy Avenue, and dozens of people flocked to get free beer.
The GOES satellite images from the National Hurricane Center in Miami showed the massive storm system moving over the entire island of Hispaniola, with major rains in the South and central portions.
The Dominican Baseball League has canceled games, and a major musical event featuring Ricardo Montaner was also canceled.
All tunnels along 27 de Febrero were closed to traffic.
In the southwestern province of San Jose de Ocoa, thousands were displaced and dozens of housed affected, and at least one person is missing after a bridge collapse in Ocoa. The largest river in the South, the Yaque del Sur, usually just a small stream by the time it leaves the mountains, was a torrent of water that overflowed its banks with ease. Major losses of crops in the province are reported.
President Abinader met with his cabinet and advisors late on Saturday and ordered workers be given off on Sunday through 7am on Monday. The Santo Domingo Metro system announced free rides and extended their service to 12 midnight on Saturday, 18 November. Public Works and electricity utility teams were hard at work carry out rescue work on the victims of the collapse and restore power service.
Read more:
Listin Diario
Listin Diario
Listin Diario
El Dia
NOAA
Diario Libre
DR1 News 19 November 2023 advance report
20 November 2023