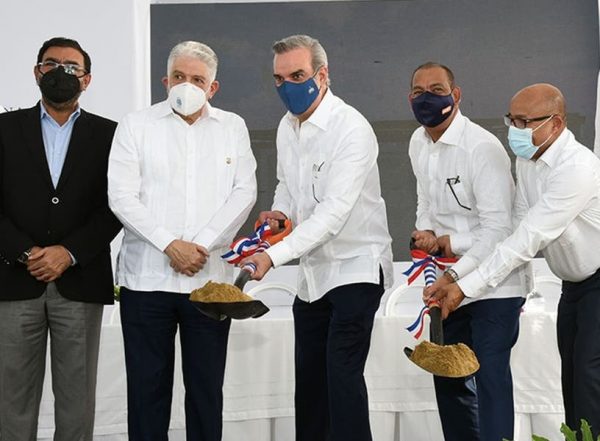 President Luis Abinader broke ground on 6 January 2022 for the construction of a seven-story parking in the Centro de los Héroes government building area. He was accompanied by Public Works Minister Deligne Ascención.
The building has a construction area of 24,677.90 square meters, on a land area of more than 4,000 square meters. The building in the Centro de los Héroes is part of the National Plan for the Construction of Parking Lots for Public Use and the ParquéaT-DR Trust, the Presidency reported.
The parking facility will go up in the parking area of the National Institute of Hydraulic Resources (Indrhi). It will have capacity for 526 light vehicles, will have six spaces for charging electric vehicles, space for motorcycles and eight parking units for people with disabilities.
In the keynote address for the start of the parking plan, Public Works Minister Ascención said that 16 parking lots will be built in the National District and four in Santiago, adding 8,109 parking units. He said that the new parking buildings seek to give greater fluidity to vehicular traffic in areas of high congestion both in the capital and in the city of Santiago. He said the plan calls for an investment of more than RD$400 million and should be completed in around a year and a half.
He also announced that parking lots are already under construction in the vicinity of the Santo Domingo Metro stations, to accommodate vehicles of people who are users of this means of transportation.
Read more in Spanish:
Hoy

11 January 2022