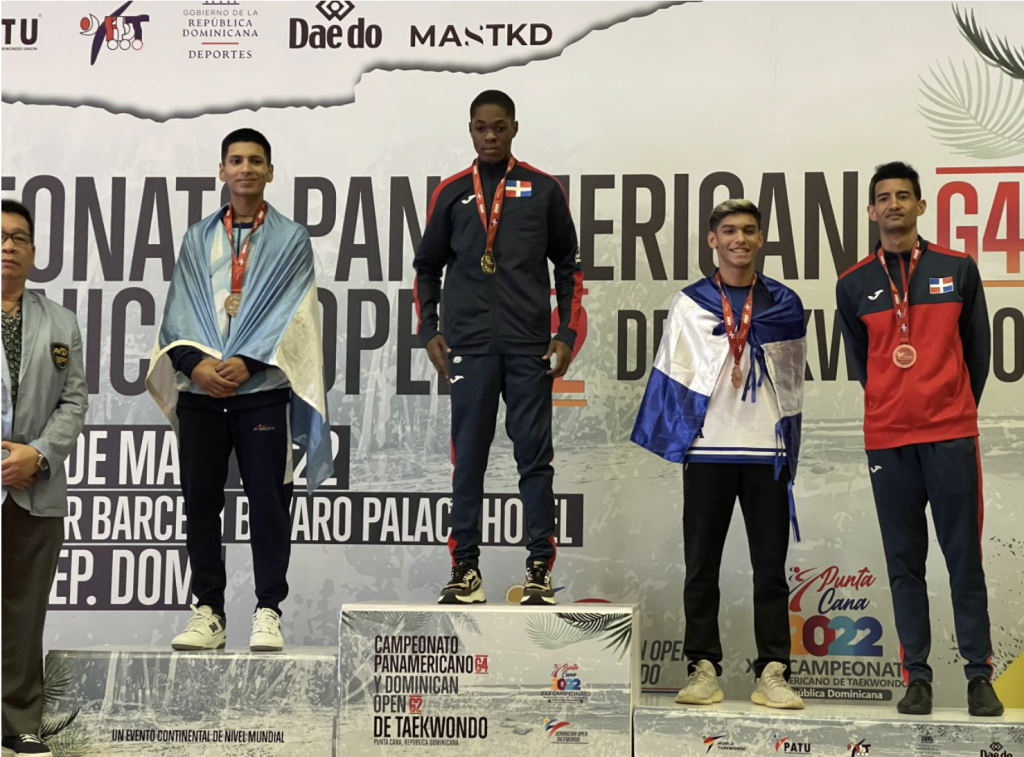 Taekwondo is all in the Pie family. The youngest of the Pie family sports dynasty, 21-year old Cristofer Reyes Pie just won the gold medal in the -54 kilograms category in the Dominican Open, a qualifier for the Pan Am Games and the Paris 2024 Olympic Games. In the Pan American Taekwondo Championship that was held days before the Dominican Open, his brothers, Bernardo Pie (-68 kg) won gold, and Dominican Olympic medalist Luisito Pie (-63kg) won bronze.
The Dominican Taekwondo Open is a G-2 category competition. It was held Friday 6-7 May 2022 in Punta Cana, a follow-up after the Pan American Taekwondo Championship. Athletes from Europe and Asian countries competed against athletes from the Americas.
Both competitions provided points for the eventual qualification to the Paris 2024 Olympic Games. The gold medal winners in the Pan American Championship earned 40 points and those in the Open Championship 20 points.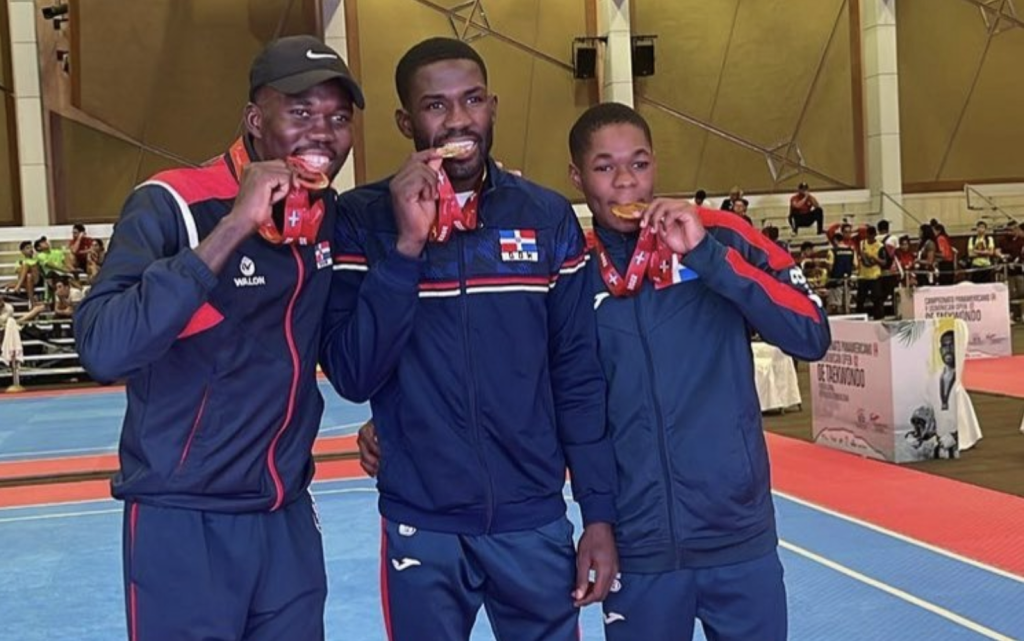 The Pie family athletes are the result of the celebration of the Monte Plata sports games. Contrary to what has occurred in most locations where the government has built mega sports installations, the community of Monte Plata maintained the installations and thousands of youths have benefitted.
Cristofer Reyes Pie thanked his head coach, Miguel Camacho, a taekwondo silver medalist in the Panamerican Taekwondo Championship in 1986 and 1988, and his coach Danny Rojas, as reported in El Nuevo Diario.
Read more in Spanish:
El Nuevo Diario
Mastkd
Mastkd
Mastkd
12 May 2022